Vacuum brazing involves the removal of all gaseous atmosphere from the sealed chamber of a "furnace" used for high-temperature brazing, a "furnace" being defined as any enclosure that can be heated to a high enough temperature to accomplish a specific task, such as heating a home, or heating an atmosphere to a temperature that can melt particular substances, such as a solder or a brazing filler metal (BFM), etc. By removing the atmosphere from a furnace during brazing, oxidation risks are eliminated (or greatly reduced), and brazing success is enhanced greatly. Thus, brazing in a vacuum furnace continues to gain popularity in the brazing world every day, because of its ability to "create a vacuum", i.e., significantly reduce the amount of atmosphere (thus, oxygen), inside the brazing furnace. But — where did our understanding of vacuum come from?
One of the first practical experiments with vacuum was conducted by Evangelista Torricelli, an Italian scientist, back in 1643. Torricelli was a great thinker and put into action many of his theories related to both physics and mathematics. A portrait of him is shown below.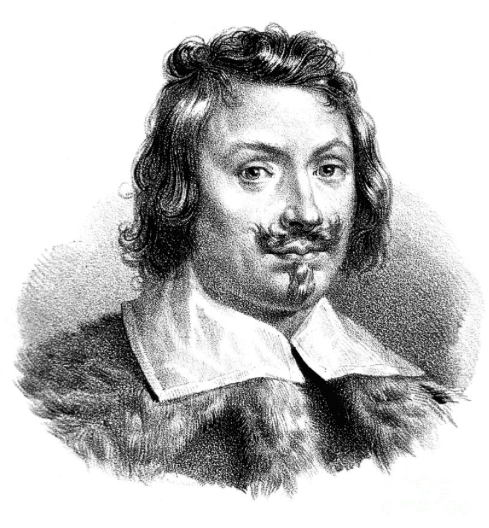 He was also an assistant to Galileo at one time, and it was Galileo who suggested to Torricelli that mercury (Hg) be used, rather than water, in some of Torricelli's barometric experiments. Prior to this, Torricelli had used a long tube of water (about 10-meters/34-feet tall) in his experiments, but because mercury is about 14-times more dense than water, he could use a much shorter glass tube (only a little more than 1 meter long, about four-foot long) for his mercury-barometer experiments. When the glass tube (filled with mercury) was inverted in a dish, as shown in Fig. 1, Torricelli found that a sustainable vacuum (known as a "Torricellian vacuum") was created in the sealed end of the tube after some of the mercury (Hg) drained out of the tube into the dish.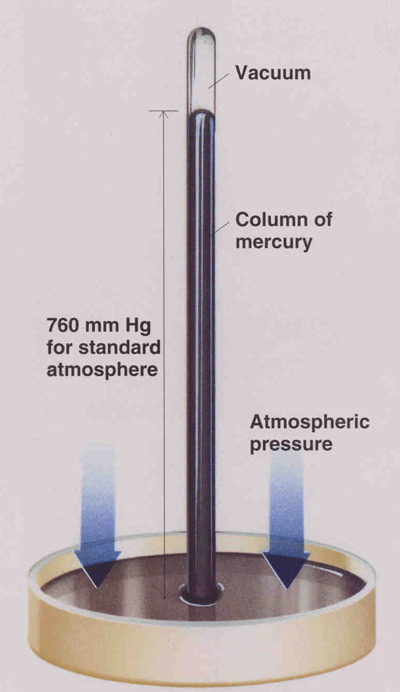 Torricelli also found that the measured height of the mercury inside the tube varied based upon the changes in atmospheric pressure from day to day (obviously, this also happens when height above sea level is also varied). Over the years, it has become accepted that one standard atmosphere of pressure, as measured at sea level, will suspend the mercury in the tube to a height of 760 mm (29.92 inches), as shown in Fig. 2.
Eventually, the scientific community agreed to honor Torricelli's discovery by taking this standard sea-level 760-mm columnar height of mercury, dividing that height into 760 equal 1-mm increments, and calling each 1-mm increment of that height a "Torr" in his honor. Thus, 1 mm Hg = 1 Torr, and therefore there will be 760 Torr of pressure in one atmosphere of pressure.
But, a "Torr" is still a lot of pressure, too much for the brazing community to use for regular brazing in a vacuum furnace. So, vacuum brazing today is usually performed in a chamber that has been evacuated to very low levels of pressure, far less than just 1-Torr.
In Table 1, I've created a chart that shows the relationship between many of the terms commonly used in vacuum brazing today. I've used this chart in some of my previous articles as well. Some of the older words used in vacuum brazing are shown in the left column of the chart, some of these terms still being used in many shops today. We still refer to a "roughing pump" since it is that part of the pump-down system that brings the furnace to a "rough vacuum" state. Most brazing today takes place in the "Hard Vacuum" region, which you can see contains only a tiny fraction of a "Torr".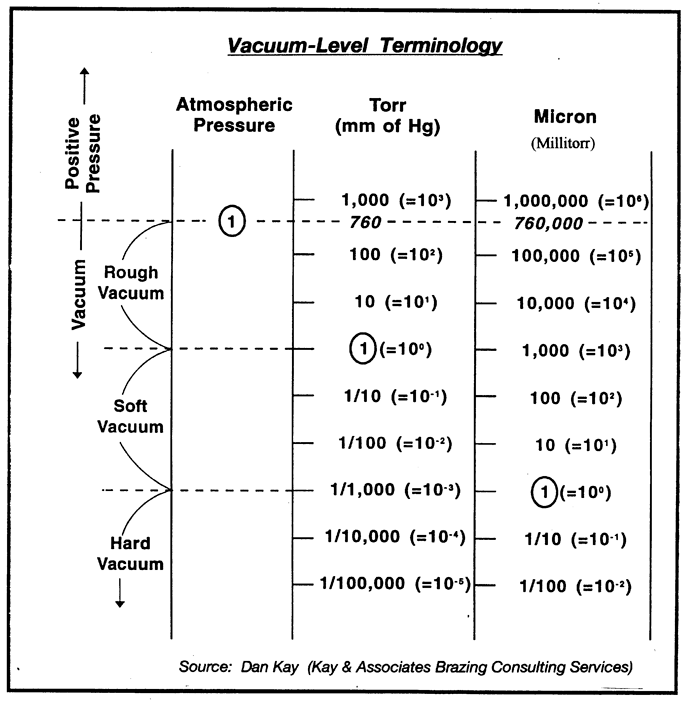 Typical vacuum atmospheres for brazing are much less than a thousandth of a "Torr", as shown in the far right column on that Table 1. Thus, "Milli-Torr", i.e., "millitorr" pressures are the units of measurement for typical vacuum brazing atmospheres in most brazing shops today. And, because 1-Torr is equivalent to 1/760th of atmospheric pressure, then a millitorr is a thousandth of that, or 1/760,000. Thus you are approaching a millionth of atmospheric pressure, and thus the term "micron" is also commonly used to describe these very low vacuum-brazing pressures as well. Thus, millitorr and microns are often used interchangeably to describe the typical pressures at which parts are brazed in today's vacuum furnaces.
Vacuum brazing pressures are also measured in the metric units of "Bars" and Pascals (Pa), as shown in Table 2. One "Bar" is roughly equal to about one atmosphere of pressure, so readers can infer that the word "Bar" might relate to barometer, or barometric pressure, etc., since "bar" comes from the Greek word "baros" meaning "weight". One "bar" equals exactly 100,000 Pascals.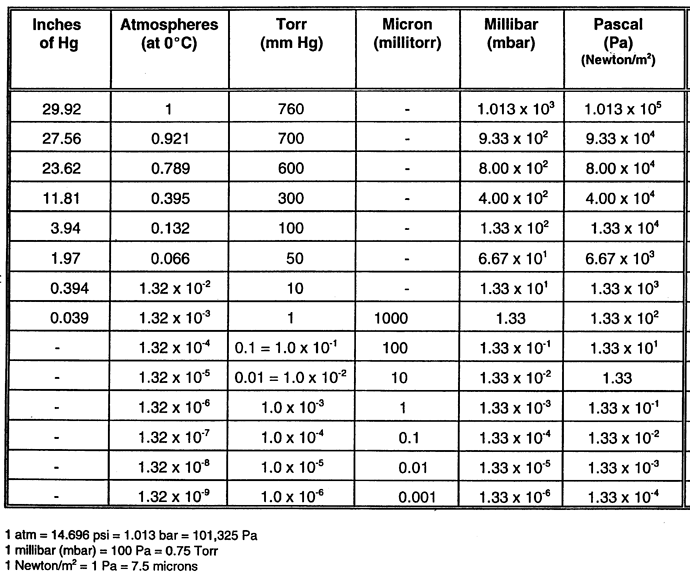 Multi-bar furnaces.
As many readers know, multi-bar furnaces are vacuum furnaces that not only can pull a vacuum for brazing or heat-treating but can also be pressurized to many atmospheric pressures (just like a pressure cooker at home) for much greater efficiency in heating and cooling. Furnaces capable of being pressurized to levels in excess of 20-atmospheres of pressure (20-bar furnaces) are becoming more common today in the heat-treating world. For brazing, 2-bar and 3-bar furnaces can often make a lot of sense. Such furnaces have very strong door seals/locks, and highly efficient gas-recycling capabilities for gas-quenching, such systems enabling both heating and rapid-cooling to take place in the same cycle so that some metals can be nicely brazed and then quenched for heat-treat properties, all in the same furnace cycle. A typical schematic of such a rapid-cooling brazing furnace is shown in Fig. 3a.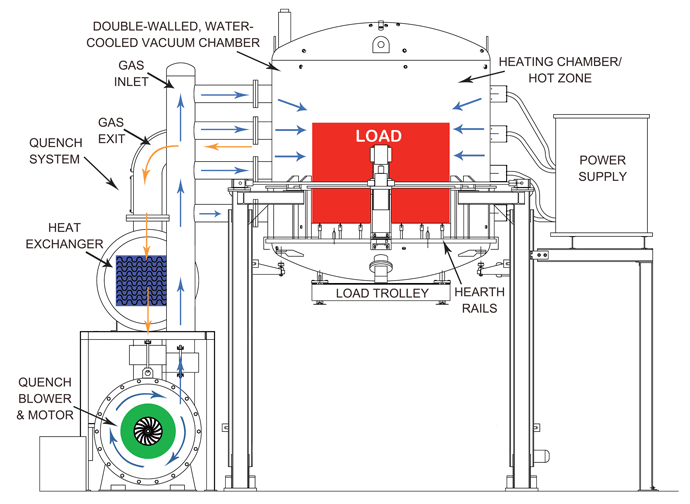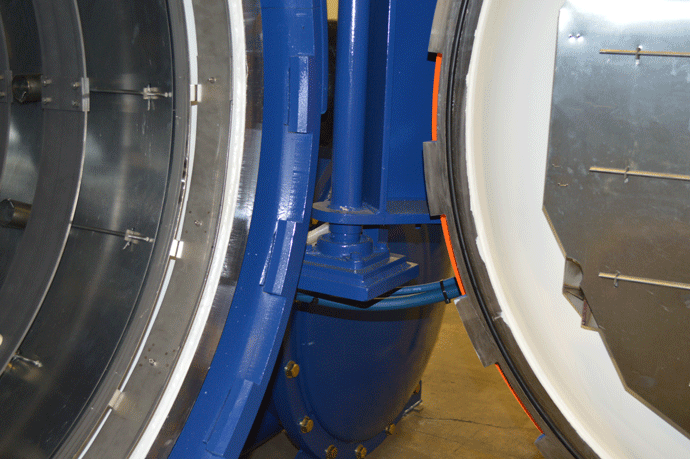 So, as we look back in history, we can be very thankful to Evangelista Torricelli for his groundbreaking work in helping us to understand vacuum as well as barometric pressure. Both these technologies play major roles in brazing furnace construction today, as well as in our understanding of how to properly conduct brazing within those furnaces.
---
DAN KAY BRAZING-TRAINING SEMINARS: 3-Day seminars provide intensive training in "The Fundamentals of Brazing", covering the brazing of materials ranging from aluminum to titanium to ceramics! FIND OUT MORE
Dan Kay – Tel: (860) 651-5595 – Dan Kay operates his own brazing consulting/training company, and has been involved full-time in brazing for 46-years. Dan regularly consults in areas of vacuum and atmosphere brazing, as well as in torch (flame) and induction brazing. His brazing seminars, held a number of times each year help people learn how to apply the fundamentals of brazing to improve their productivity and lower their costs. Dan can be reached via e-mail at dan.kay@kaybrazing.com, and his website can be visited at http://www.kaybrazing.com/
To View a listing of all Dan's articles please click here
Read Dan Kay's Biography
© Copyright Dan Kay 2018