Tips for Selecting Vacuum Furnace Equipment – Part One | Part Two | Part Three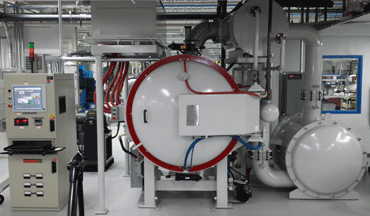 Acquisition of a vacuum furnace represents a major capital equipment investment and one that creates a long-term relationship with your supplier partner. Thus the choice of what to buy and who to purchase it from requires careful planning and considerable up-front research. You need to know when and how to apply vacuum technology if it will be the most cost-effective solution for what you need to do, what questions to ask and what information to provide.
The process begins by understanding your specific needs and asking all the right questions. Is it more prudent to upgrade an older piece of equipment, purchase new or purchase used? Is it better to have one large furnace or two smaller ones? Is a batch solution best or is a continuous approach better?
Ask yourself what the equipment must do, what productivity must be achieved (now and in the future) and what type of specifications or compliance requirements (e.g. Nadcap, CQI-9) must be met. The type of material(s) being run, the skill of your workforce, the (internal and external) support available and the type of controls and/or quality records required are additional considerations. All of these will help define how much training and support will be needed from your supplier partner.
The following factors typically influence equipment design and represent information that should be shared with potential supplier partners:
Material(s) to be processed
Raw material condition (e.g. chemistry, grain size, hardenability, cleanliness, prior microstructure)
Manufacturing sequence (e.g. type of operations and potential for induced stress)
Part geometry, mass, and design (e.g. thin and thick sections in close proximity to one another, through and blind hole locations, sharp corners, etc.)
Dimensional requirements
Surface finish requirements
Specifications (mechanical, metallurgical, physical)
Workload thermocouple requirements
Documentation requirements
Loading arrangement (size, weight, load density, method of part support)
Cleaning (method & degree), level of cleanliness required
Temperature requirements (preheat, austenitizing, uniformity)
Ramp rates
Partial pressure requirements
Time at temperature
Production rate
Process application specific criteria (e.g. brazing, gas or oil quenching)
Additional heat treatment steps (e.g. deep freeze, temper, coating)
Post heat treatment operations (e.g. plating, stock removal, shot peening)
Testing & quality control/quality assurance requirements
Furnace Type & Size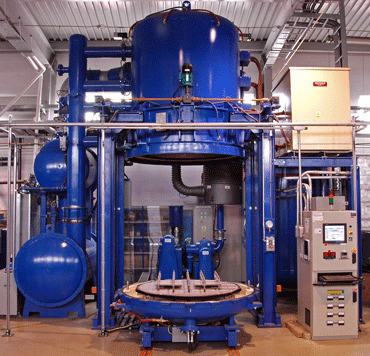 Figure 2. Typical Vertical Vacuum Furnace (Courtesy of Vac-Aero International)

Vacuum furnaces come in a variety of types and sizes including horizontal (Fig. 1) and vertical (Fig. 2) orientations. Vacuum furnaces range from small benchtop laboratory units to large car-bottom style furnaces capable of processing tons of material at a time. The initial capital outlay and operating costs are proportional to size.
The furnace chamber must be physically large enough to handle the largest load or workpiece (including fixturing) to be treated. Ideally, loads should be evenly distributed and spaced to allow for radiant heating and circulation of the cooling media around all surfaces. As a result, the furnace hot zone may need to be slightly larger than first planned. Since it is impractical (and often impossible) to change the internal volume of a vacuum furnace, careful consideration of future needs must be factored into the sizing process. The furnace manufacturer can review the information provided and recommend the most appropriate size and style.
Basic Furnace Features
A critical step in the process after choosing the basic furnace configuration and features necessary to perform the intended application and then select options to support the choices. Four features common to any vacuum furnace are:
Hot zone (effective work area, hearth design & capacity, maximum & normal operating temperature, temperature uniformity, insulation, heating element insulators, cooling nozzles, cooling system (internal or external heat exchanger) etc.)
Heating elements (material, type, design, support, current & voltage meters, ground fault indicators)
Pumps (ultimate & operating vacuum level, wet or dry pumps, blowers, diffusion umps, pump-down time to high vacuum crossover, furnace leak rate)
Controls (power supply type, control, over temperature and recording instrumentation, furnace & workload thermocouple types).
In addition, ancillary items (vacuum vessel design & materials of construction, partial pressure circuitry, water cooling system, loaders, surge tanks, convective heating, service, spare parts and technical support) are additional considerations that must be evaluated.
Hot Zone Construction.
Choosing the proper hot zone construction (including load support, cooling gas flow orientation and the like) for the materials and processes to be run is one of the most important initial decisions. This choice, in addition to impacting product quality, will influence ease of maintenance, frequency of repairs, energy usage and overall furnace life. The most common insulation packages are classified as:
All graphite (board, fiber, carbon-carbon composite)
All metallic (radiation shields or shield pack)
Combination (inner metallic shield(s) separated or backed by ceramic or graphite insulation)
All ceramic fiber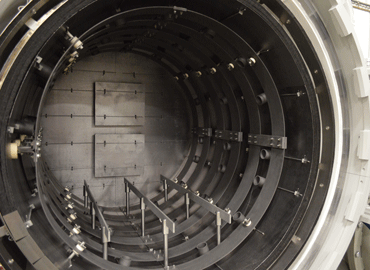 Figure 3. Graphite Hot Zone (Courtesy of Vac-Aero International)
It is important that the hot zone support structure is designed to prevent distortion of the insulation that would cause warpage, cracking or gaps through which radiant energy can leak. The structure must be simple and allow a fastening system that avoids conductive heat losses while holding the assembly rigid. Hot zone superstructures can be as simple as steel expanded metal mesh or as complex as solid stainless steel enclosures, the latter having the advantage of no rusting and no subsequent outgassing. The critical factor is to help ensure proper temperature uniformity in the workload area and minimize heat loss to the shell.
Another important factor in hot zone design is thermal expansion and contraction, especially important in today's high-pressure gas quench designs. The expansion rates and temperatures must be taken into careful consideration in the design stage to allow for proper clearances around element supports, nozzles, or restraint systems so that the insulation remains flat with minimal buckling or cracking.
Graphite Hot Zones (Fig. 3)
Today, most vacuum furnaces utilize graphite felt or graphite board hot zones with graphoil or carbon/carbon composite hot faces and solid graphite (circular bands, rods or bars/slats) heating elements. A common option is to utilize metallic heating elements in combination with graphite insulation. For brazing applications, a sacrificial bottom layer of graphite material is common.
Graphite felt (fiber) insulation, especially in the form of fiberboard, has very low adsorption rates ensuring fast pump-down speeds and reduced outgassing compared, for example, to ceramic fiber. The speed at which graphite lined hot zones reach their ultimate vacuum and their life depends strongly on the purity of the graphite. Advantages include ease of installation and extended life.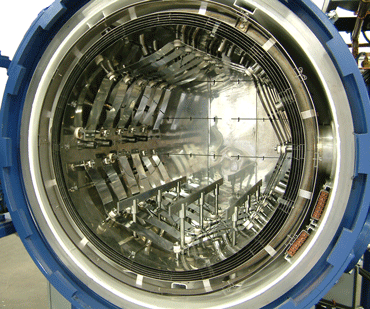 Figure 4. All Metal Hot Zone (Courtesy of Vac-Aero International)

All-Metal Designs (Fig. 4)
Most all-metallic designs consist of a combination of materials, for example, three molybdenum shields backed by two stainless steel shields would be typical for 1150°C (2400°F) operation. Radiation shields are made with (relatively) expensive materials and are labor intensive to construct when compared to the purchase of other types of insulation. Their heat losses are high and become higher with loss of emissivity (reflectivity) due to the gradual oxidation and contamination of the shields. Radiation shields can be manufactured from:
Stainless steel or nickel alloys having a maximum operating temperature of 1150°C (2100°F) with 980°C (1800°F) being a common limit.
Molybdenum having a maximum operating temperature of 1700°C (3100°F)
Tungsten or tantalum having a maximum operating temperature of 2400°C (4350°F).
Metallic shielding is known to have specific properties that coexist well in a vacuum environment including:
Cleanliness
 – Refractory metals will not flake off particles that could contaminate the work or pumping system.
Heat Absorption -
 Refractory metals are reflective to the radiant energy assisting in heat transfer.
Outgassing 
- Refractory metals do not absorb gases as do the other materials and thus avoid prolonged pump down times.
Low Heat Storage 
- Refractory metals do not hold temperatures as long as other materials and, therefore, allow for faster cooling.
Properly designed, all metallic hot zones have several distinct advantages: (a) surface area is small (relative to fiber insulation) so absorbed and desorbed gases are reduced, facilitating pump-down and (b) heat storage is low, promoting faster cooling.
Combination Hot Zones
Combination (or so-called sandwich insulation packs) designs are composed of one or more radiation shields typically with ceramic wool insulation between or behind them. Combinations of graphite fiber sheets and ceramic insulation wool are also used. These versions are cheaper to buy and maintain but adsorb higher levels of water vapor and gases (due to the very large surface area of the insulation wool). Their heat losses are considerably lower than those of radiation shields. Advantages of this style include low cost, good maintainability, and good insulation value. Disadvantages include a tendency for the blanket to shrink, leaving voids, which allow heat loss; the dusting of the material, particularly after devitrification; and a strong tendency toward absorption of water vapor. The systems must be supported by hangers, which project through the insulation adding to potential heat loss problems. The maximum operating temperature of these designs is typically 1150°C (2100°F).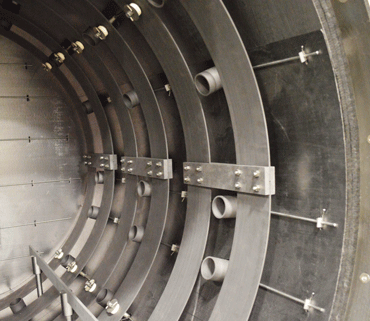 Figure 5. Close-Up of Curved Graphite Heating elements (Courtesy of Vac-Aero International)

Heating Elements
The choice of a heating-element material depends largely on operating temperature. For low-temperature operations such as aluminum brazing or vacuum tempering, inexpensive stainless steel or nickel-chromium alloys can be used for the heating elements. For higher-temperature general heat-treating applications such as hardening, or brazing, molybdenum or graphite are popular choices for element materials. For specialized heat-treating applications above 1482°C (2700°F), refractory metals such as tantalum or tungsten are popular choices, though graphite is also used. Other processes such as low-pressure vacuum carburizing use graphite or silicon carbide elements.
Almost but not all high-temperature vacuum furnaces are electrically heated. Resistance heating elements are constructed from metal or graphite in a variety of styles. In general, one of the following materials is used:
Stainless steel alloys – 300 series alloys (e.g. 304L, 316L) can be used for heating elements up to (approximately) 760°C (1400°F).
Nickel/Chromium and iron-aluminum based alloys – these typically operate up to temperatures of 900°C (1650°F) and exhibit good-to-excellent oxidation resistance, making them useful for a number of applications including hot wall type furnaces.
Inconel® and other nickel alloys – depending on the material and vacuum level can be used up to 1150°C (2100°F). Above 800°C (1475°F) there is a risk of evaporation of chromium from these materials.
Silicon carbide (SiC) – these elements have a maximum operating temperature of 1090°C (2000°F). There is a risk of evaporation of silicon at high temperatures and low vacuum levels of less than 0.133 mbar (100 microns). Silicon carbide is a glass-like brittle material even at ambient temperature.
Molybdenum –with a maximum operating temperature of 1700°C (3100°F). Molybdenum becomes brittle at high temperature and is sensitive to changes in emissivity brought about by exposure to oxygen or water vapor.
Lanthanated Molybdenum (aka lanthanum doped or MoLa) –has a higher recrystallization temperature than either pure molybdenum or HCT (potassium-silicon doped) molybdenum alloys and typically exhibits improved ductility after recrystallization. Maximum operating temperature remains at 1700°C (3100°F).
Graphite – these elements can be used up to 2000°C (3630°F). Graphite is sensitive to exposure to oxygen or water vapor resulting in the reduction in material thickness. The strength of graphite increases with temperature, however, graphite has limited flexibility and can break if moved.
Tantalum – Elements made of tantalum have a high duty temperature, typically 2400°C (4350°F). Tantalum is a strong getter material, becomes brittle brought about by exposure to oxygen or water vapor and is sensitive to changes in emissivity.
Tungsten – Elements made of tungsten have the highest duty temperature, typically 2800°C (5075°F). Tungsten becomes brittle brought about by exposure to oxygen or water vapor and is sensitive to changes in emissivity.
Note: The above element ratings are downgraded from their upper operating limits.
Graphite is an excellent choice for heating elements being lightweight, strong at temperature and stronger at higher temperature, has a high melting point and a low vapor pressure. In addition graphite exhibits low contact resistance at internal connections and power feed-throughs has excellent thermal shock properties, is not degraded by constant heating and cooling and has a low heat expansion coefficient. Graphite has the ability to take very high current density, and therefore very fast ramp-up times can be achieved.
Graphite elements can operate in very corrosive or aggressive atmospheres without significant degradation. The low resistivity of graphite means it requires high current power supplies and correspondingly large feedthrus and cables. Graphite also acts as a getter to oxygen although it is attacked and consumed in the process (forming CO and CO2 gas). Graphite heating elements can be supplied in rod, tube, bar, plate, circular shapes or cloth form.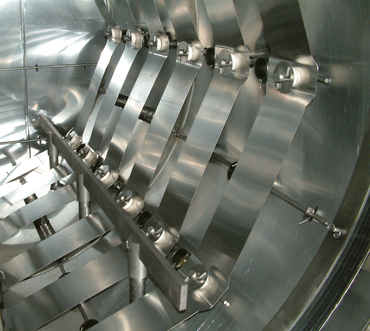 Figure 6. Close-Up of Curved Lanthanated Molybdenum Heating Elements (Courtesy of Vac-Aero International)

Lightweight, curved graphite elements are becoming increasingly popular for vacuum furnaces. These elements have lower thermal mass than older-style graphite rod or bar elements. Compared to molybdenum strip elements, the curved graphite element has been reported to be more durable and has better resistance to operating hazards like accidental breakage or braze alloy flashing.
Carbon-carbon-composite (CFC) materials can also be used as heating elements and can be made into very thin sections, typically as thin as 1mm (0.04") thick, due to their fibrous grain structure. CFC elements have a higher resistance than graphite elements, allowing lower current, higher voltage power supplies to be used. They also have extremely low thermal conductivity, reducing heat loss.
Molybdenum and other refractory materials (W, Ta) are popular choices for heating elements. In sheet form, the watt density of the radiating surface is low compared with cylindrical rod allowing lower operating temperatures. The tradeoff is in mechanical strength and as such good supports and restraining systems are necessary. All refractory metal heating elements undergo changes in electrical resistance so the design of the power system must control current during the onset of heating to avoid damage to the elements. In addition, the heating rate must be limited and controlled. Molybdenum, in particular, goes through a phase change and becomes brittle after initial heating. Metallic elements are typically available in strip, wide band, coil (wire), ribbon or rod form.
Silicon carbide is used in special applications and typically supplied in bar form (for electrically heated units) or tubes (for gas-fired units).
Tips for Selecting Vacuum Furnace Equipment – Part One | Part Two | Part Three
References
Herring, Daniel H., Vacuum Heat Treatment, BNP Media Group, 2014.
"Important Considerations When Purchasing a Vacuum Furnace", Vacuum Furnace Reference Series No. 6, Solar Atmospheres, 2012.
"New Considerations When Buying a Vacuum Furnace", Vac-Aero International.
"Choosing the Right Furnace to Stay Ahead of the Curve", Ipsen, The Harold, November 2014.
"Important Considerations for Establishing a New Vacuum Heat Treating Capability", White Paper, Vac-Aero International.