Tips for Selecting Vacuum Furnace Equipment – Part One | Part Two | Part Three
We continue our discussion on the factors that must go into the decision-making process during the acquisition phase of a vacuum furnace. Part One focused on how one goes about choosing the right furnace for the job and talked about the various choices for hot zones (e.g. insulation, heating elements, etc.). Part Two discussed pumping systems, controls and ancillary support items (e.g., grids/baskets/fixtures, water systems, features & options). It is now time to understand how your supplier partner will handle the project once an order is received, including project management, codes & standards, approvals, installation, commissioning and long-term support.
Order Processing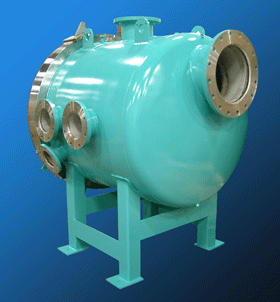 Okay, you have selected a vendor partner to supply your vacuum furnace, so what type of support should you now expect? To begin with, it is important to understand how your order will be handled internally by the company you have selected. The first task they face is to transfer the order from their sales team to their engineering team and, ultimately, to the manufacturing and service/support teams.
After receipt of an order, your supplier partner will typically schedule an engineering "kickoff" meeting where the project is given to engineering and a project manager (or project engineer) is assigned. Out of that meeting will be generated the final equipment specification and this should be provided to the purchaser shortly (e.g., 1 – 2 weeks) after receipt of the purchase order for approval.
Engineering Phase
Whether the unit is a standard model or a completely custom design, the role of engineering is to ensure that the unit purchased is fit for its intended purpose. Since you as a purchaser may have never met or interfaced with the individual(s) assigned to your project, it is critically important that you make sure they are aware of your specific application needs and production requirements. This can be done through your sales contact or by directly interfacing with the engineering department. One would be amazed by how many engineers work on projects without ever having a complete understanding of what the end user intends to use the equipment for! Do not let this happen. This same engineer may or may not be the project manager who will be assigned to oversee all aspects of the internal build as well as interfacing with the purchaser for problem-solving after the unit has shipped. Understand how your supplier partner's internal and external project management works.
The engineering department will then decide on and finalize the necessary design features and issue drawings, bills of material and other documentation or instructions that will allow manufacturing to fabricate the unit.
Codes & Standards
Today, all vacuum furnaces sold in North America should, at a minimum, meet the most recent revisions of the following standards. If you have other requirements, be sure to specify them.
OSHA (Occupational Safety & Health standards, www.osha.gov)
NFPA (National Fire Protection Agency, www.nfpa.org).

Standards 86 (Standard for Ovens and Furnaces) – Note: Class D applies to vacuum furnaces;
Standard 70 or 79 (National Electric Code)

ASME International (www.asme.org). (If applicable) Boiler & Pressure Vessel Code Section VII, Division 1.
UL (Underwriters Laboratory, www.ul.org)

Individual components (as opposed to the entire system)
In addition, many vacuum furnaces must meet the requirements of the following specifications or organizational compliances for accreditation:
AMS International (www.ams.org)

AMS 2750 (Pyrometry)
AMS 2769 (Heat Treatment of Parts in a Vacuum)
AMS 2759 (Heat Treatment of Steel Parts, General Requirements) and related slash numbers

Nadcap (www.pri.org)
CQI-9 (www.aiag.org)
Finally, electrical components used in the fabrication of the furnace system for international service must be CE (Conformité Européene or European Conformity) approved and/or in some cases CSA International (Canadian Standards Association) approved.
Manufacturing Phase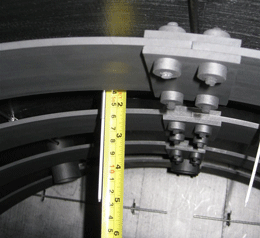 Once materials have been ordered and drawings issued by engineering, the manufacturing phase of the process begins. Once again, it is important to be sure that as the purchaser you have reviewed the manufacturing capabilities of your supplier partner. Knowing what components are fabricated in-house, which are purchased, and which are fabricated or assembled by third parties is important should problems arise once the equipment is in the field. For example, is your supplier partner an ASME coded shop or will the pressure vessel (if required) be fabricated by an outside company – and if so, what are their capabilities and competency?
Many purchased components have limited warranties, which may have to be extended by agreement with these suppliers. Other components, such as instrumentation or programmable logic controllers may have been chosen from numerous model numbers – check to make sure that they have the right features for your needs (e.g. communications capability, etc.).
Installation Phase
Preparation is the key to a successful installation. Some of the factors to consider include:
Instruction Manuals / Documentation & Drawings
An equipment operation manual (either in hardcopy or electronic format) and an overall layout drawing along with piping, wiring and electrical drawings are typically provided with a vacuum furnace purchase. You want copies of these drawings as early in the process as possible to aid in installation planning. For example, the equipment layout drawing normally contains the required utility locations and supply requirements. It is normally provided at the completion of engineering and must be available in time to prepare the site. Finally, if detailed assembly drawings of any or all systems are desired, it is often necessary to negotiate this up front with your supplier partner.
Utilities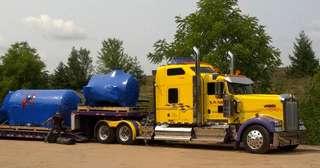 The most common utility requirements involve the following:
Electrical Supply. The vacuum furnace electrical requirements are based on the customer's plant voltage. Incoming power fluctuations of ±10% are typically anticipated with the total power required based on the furnace size, type, and features provided.

Power Supply. In many cases, the heating element power is supplied by (single phase) variable reactance transformer (VRT) assemblies. Most VRT's have a 0 – 100% trim control for optimum temperature uniformity in the hot zone.

Water Supply. The end-user is responsible for ensuring that the water supply is suitably treated to prevent corrosion, mineral build-up and cooling system blockage due to particulate matter. Furnace systems typically require the water to be at a given temperature, pressure and flow rate depending on the specifications of the specific furnace involved.

Water systems are often separated into zones (e.g. front door, shell, heat exchanger, etc.) with individual inlets, outlets, and drains.
Both open and closed water systems are common, depending on the type and design of the vacuum system.

Air (or nitrogen) Supply. Clean, dry, filtered air is required at a specified (minimum) pressure. Typical values would be 80 – 100 psig.

The supply pressure must be constant and often available even when the furnace is shut down.

Gas Supply (e.g. nitrogen, argon, helium, hydrogen). An inert gas species is normally supplied for end of cycle backfill to atmospheric pressure.

If partial pressure or (gas) quenching is required, the gas species is often dictated by application requirement. Pressure, flow and volume depend on the specifications of each individual furnace (e.g. backfill cycle).
The use of an accumulator (surge) tank is often necessary, especially when performing a high-pressure gas quenching operation, to provide adequate capacity to the system to meet the demand.
Installation & Startup Assistance
Many vacuum furnace systems are shipped as complete units, factory tested and ready for installation. Various suppliers, however, have different interpretations of factory testing so this should be clearly understood by all parties prior to equipment purchase.
Testing may involve functionality testing of components, cold or hot cycling, conducting temperature uniformity surveys on the shop floor or even (in rare instances) running sample loads. All vacuum furnaces should be leak tested prior to leaving the factory and most vacuum furnaces will be cold cycled to check mechanical functionality of the entire system. Computer controls, software, instrumentation (temperature & vacuum) and electrical systems are normally fully debugged prior to shipment.
It is also important for the purchaser to understand how a particular vacuum furnace needs to be disassembled (and, of course, reassembled) for shipment. In particular, how the component parts are to be dismantled and protected from damage. The choice of shipping method (e.g., dedicated trucks, lowboys, special permitting, etc.) must be taken into consideration as well as necessary insurance coverage.
To facilitate and coordinate these operations, the purchaser is often invited to send personnel to witness these tests and/or for operational and maintenance training and pre-installation instruction. This type of training is commonly provided at no charge or for a small fee (the purchaser being responsible for travel and living costs). Some supplier's offer training classes as well.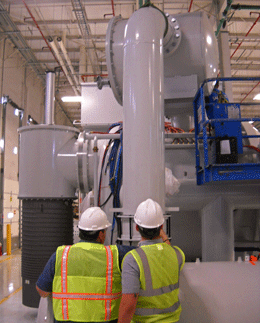 Since the purchaser is normally responsible for making all necessary site preparations and connecting power, water, inert gas and compressed air supplies, a great deal of pre-shipment coordination and planning is required. This is often started during the engineering phase of the project and continues literally up until the arrival of the equipment at its final destination. Movement of the vacuum furnace components from the trucks to the final site is an important consideration as well.
Most suppliers offer installation supervision and/or complete installation services. After installation, a qualified technician travels to the site to commission the equipment and provide instruction in furnace operation.
After the equipment has been installed and connected to its service utilities either by the purchaser or the supplier partner, a qualified field service engineer is sent out for startup (commissioning) and final onsite training. These activities normally include instrument configuration, verification of electrical, mechanical and thermal functions and performance testing consisting of a temperature uniformity survey and measuring of ultimate vacuum, leak up rate and pumping speed. The cost for these services is either established during the equipment acquisition phase or when needed.
One of the most frustrating aspects of any furnace installation is understanding how long startup will take (delays may be induced by either party) and the time/cost impact of warranty work. Warranty work is often poorly documented and misunderstood (by both parties) and the procedures to handle this circumstance if/when it arises are almost never negotiated by the purchaser up front. It is also compounded by trying to differentiate between the hours spent in getting a piece of equipment operational and in troubleshooting problems. Clear understanding of the issues and good documentation are keys.
Warranty
Today, most vacuum furnace suppliers warrant their equipment for either one or two years, either from date of shipment, date of acceptance, or a specified number of days after shipment. The supplier has general terms and conditions. It is as important for the purchaser to review and negotiate warranty (and other terms) as it is to negotiate the final package price for the system.
Maintenance & Ongoing Support
What is important for a potential vacuum furnace purchaser to understand is that routine maintenance of a vacuum furnace is usually his/her responsibility and that the supplier is ready, willing and able to provide ongoing engineering, technical (and in some cases application), service and spare parts support. For their part, the purchaser has to understand the type of maintenance required and have the maintenance personnel with the necessary skill sets and tools to do the job per the manufacturer's instructions.
Sample Preventative Maintenance Schedule (Single Chamber Vacuum Furnace)
Weekly (or more frequently)
Check lubrication on roughing, booster and holding pumps.
Drain roughing pump drip leg and air line filter.
Check airline lubrication.
Inspect furnace hot zone for defects and clean furnace doors and walls (where accessible).
Inspect flow through cooling water return lines at drain manifold in water reservoir.
Bake-out furnace and measure leak up rate. Note: Leak up rate should be 10 – 20 microns/hr. or less.
Monthly
Check grease caps on valves and lubricate valve stems.
Check diffusion pump oil level.
Inspect drive belts on all pumps and water system roof evaporator unit.
Check water and air pressure alarm systems.
Check water treatment system (if applicable).
Inspect roof evaporator unit for sediment build-up in water sumps and for plugged or incorrectly adjusted nozzles.
Check make-up water float switches and solenoid.
Inspect all hoses and connections.
Check pick-up placement, alignment and travel limits of load dolly (if dolly is present).
Perform general visual inspection of the entire furnace system.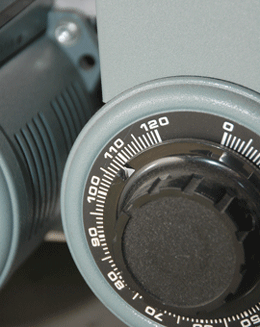 Quarterly
Check over temperature safety alarm.
Check Y-strainer on water system (if fitted).
Semi-Annually
Check all electrical connections, including element power terminals.
Check all safety interlocks for correct operation.
Drain and replace oil in roughing booster and holding pumps (customer supplies oil).
Change control and over temperature thermocouples (customer supplies thermocouples).
Check conductivity on ceramics insulators.
Change holding pump oil (customer supplies oil).
Check the operation of water and air pressure alarms.
Check the operation of inert gas supply pressure alarm.
Annually
Inspect and clean all vacuum valves and replace O-rings (if required).
Inspect and clean roughing pump and replace clappers and springs (if required).
Inspect and clean diffusion pump (if applicable).
Inspect and clean quench motor housing and quench pipework.
Summing Up
The purchase of a vacuum furnace represents both a long-term investment and establishes a long-term partnership between the purchaser and the supplier of that equipment. For this if no other reason, taking the time to differentiate between needs and wants and carefully understanding both the production requirements and the capabilities and limitations of the potential supplier partners is of critical importance. Be sure to evaluate all aspects of your process needs, both now and into the foreseeable future and consider all relevant factors – from material type to the geometry and mass of the component parts that must be processed; from the production throughput to the property (mechanical, physical, metallurgical) requirements that must be met. Finally, understand the equipment choices and options available to you to determine which supplier partner is the best choice for you.
Tips for Selecting Vacuum Furnace Equipment – Part One | Part Two | Part Three
References
Herring, Daniel H., Vacuum Heat Treatment, BNP Media Group, 2014.
"New Considerations When Buying a Vacuum Furnace", White Paper, Vac-Aero International Inc.
"Choosing the Right Furnace to Stay Ahead of the Curve", The Ipsen, Harold, November 2014.
"Important Considerations for Establishing a New Vacuum Heat Treating Capability", White Paper, Vac Aero International, Inc.