Since brazing plays an important part in some of your company's products, plan to have one or more of your people attend one of the high-powered, three-day (Tues-Thurs) seminars being held in 2020. Contact your people today to have them register!  They WILL truly benefit from having attended this program!
These high-powered, 3-day programs cover all the essentials for successful brazing of commercial and aerospace components.  The improvements to brazing operations that have resulted from these seminars have paid for the cost of the seminar many times over at many companies!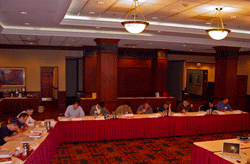 Location and Dates for 2020:
October 13-15, 2020 – Spartanburg, South Carolina (SC)
November 17-19, 2020 – Simsbury, Connecticut (CT)
April 13-15, 2021 – Simsbury, Connecticut (CT)
June 22-24, 2021 – Van Nuys, California (CA)
Notify your associates, your suppliers, your customers……anyone who needs to understand brazing! You and they both benefit!
To Register on the Kay & Associates' Website CLICK HERE
You will learn answers to:
What are the most common mistakes made in brazing shops today that lead to poor brazements and rejected parts, and how to avoid those mistakes.
How to significantly reduce the cost of your current brazing process, and get a better braze with improved customer satisfaction. Yes, it can be done!
How important is fluoride-ion cleaning (FIC) in repair brazing? How should it be used most effectively?
Is there a "best way" to build-up worn surfaces for long life?
How to gain confidence that your brazing process is optimized for your customer's needs, by knowing which things should and should not be included in your process.
What specific things must be included in any inspection process after brazing, and which procedures might strictly be wasteful of your time and money.
Which brazing process is best for certain base metals, and why? For example: should you use vacuum or induction-brazing? Which is best for different base metals?
Brazing – A Great Joining Process for the 21st Century!
Brazing is a unique joining process that has proven to be one of the most versatile methods by which to permanently join many different kinds of metals/non-metals together in a variety of industries, including aerospace, automotive, electrical power, petrochemical, etc.
Many people think they know how to braze, but they often don't really understand why brazing works. It has been proven over the years that when people involved in brazing understood the concepts taught in these seminars and implemented them in their operations, the vast majority of their brazing problems disappeared! Result: higher productivity, lower rework, higher customer satisfaction, and higher profits!
Kay & Associates' high-powered three-day intensive seminars cover all the essential elements of brazing in a way that is not only easily understood, but very interesting as well. All seminars run from 8:00 AM until 5 PM each day.
What will be covered during the three days? Here are some of the topics:
What is brazing, and why does it work?
Metallurgy of brazing
Capillary action
Joint design
Impact of service stresses on strength
Atmospheres (vacuum, and gaseous: hydrogen, nitrogen, argon, etc.)
Brazing filler metals (BFM)
Furnace brazing: vacuum, belt, and retort
Torch brazing
Induction brazing

Resistance brazing
Preparation of parts for brazing
Fluoride ion cleaning (FIC)
Repair brazing and surface buildup
Honeycomb brazing
Assembling and fixturing parts the right way
Thermocouples
T-specimens in brazing
Distortion control
Optimal brazing cycles
Quality control and inspection in brazing
Who should attend this seminar?
Anyone who, by their decisions or actions, has an impact on the brazing operations in their plant: owners, managers, design engineers (brazing begins on the "drawing board"), metallurgists, process engineers, shop lead-persons, operators, quality control and inspection personnel, maintenance personnel, salespersons. When you understand the brazing process, you'll be able to help your customers better.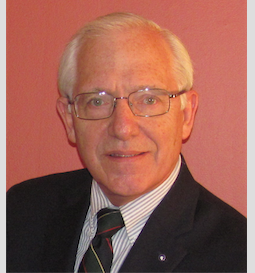 Instructor: Dan Kay (BMetEng, MBA), has operated his own brazing consulting practice for 25-years and has been involved full-time in brazing for almost 50-years, teaching brazing-training courses throughout that entire time period. He received his Bachelor of Metallurgical Engineering degree from Rensselaer Polytechnic Institute and his MBA from Michigan State University. He spent 30-years in corporate America in a variety of metallurgical, production, and management positions before setting up his own brazing consulting/training business in 1996. In his career, Dan has worked closely with furnace brazing operations around the world, both atmosphere, and vacuum, and has now been teaching brazing seminars and helping people solve brazing problems for almost 50-years. He is also widely published, both in technical journals and in several online blog-sites. Whatever method of brazing you are using (torch, induction, resistance, or furnace), you will find that Dan will provide much valuable information that you will be able to quickly apply in your operations to increase productivity.
To Register on the Kay & Associates Website CLICK HERE