Optimize your Furnace Energy Savings with VAC AERO Hot Zone Replacements.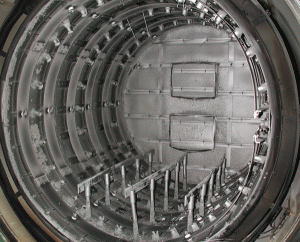 Efficiency, durability, ease of maintenance and return on investment are the cornerstones of VAC AERO's hot zone designs. That's why our hot zones perform reliably under the most challenging conditions.
Hot Zones Repair or Replacement for any Vacuum Furnace Brand.
Whether it's standard or custom hot zone rebuild for VAC AERO or any other major brand of vacuum furnace, our aftermarket specialists can provide you with a variety of replacement hot zones designed to meet your specific thermal processing applications.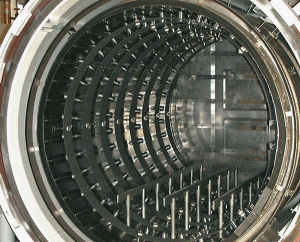 VAC AERO hot zones have unitized construction for easy removal and maintenance.
The lightweight curved graphite elements are constructed in easy to replace segments. The elements are designed to withstand impact damage and braze alloy spillage and are far more durable than molybdenum elements.
More information on our Standard Hot Zones
For Hot Zone rebuilds Please Call Us at (905) 827-4171 OR