Manufacturers of Premier Vacuum Heat Treating Furnaces & Specialty Coating Services.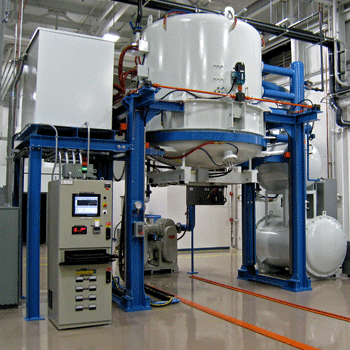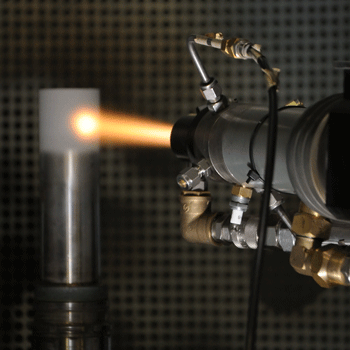 VAC AERO designs and builds vacuum furnace systems and controls with the highest quality standards for any of your specialized processing needs. From small horizontal units to large vertical models VAC AERO vacuum heat treating furnaces are ideal for a broad range of vacuum heat treatment applications of engineered materials, and specialty alloys. VAC AERO vacuum furnaces operate worldwide in diverse applications in aerospace, power generation and other high-tech industries. VAC AERO also offers specialty coating services to the aerospace and high-tech industries including; plasma and high velocity Oxy-fuel (HVOF) spray coatings as well as inorganic paint and pack coatings. In business since 1959 VAC AERO operates four plants in Ontario and Quebec, Canada.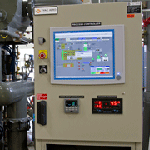 VAC AERO's Furnace Control System is Versatile and Operator-Friendly!

VAC AERO uses the Honeywell HC900 process controller integrated with the Honeywell Experion HS software running on a Windows 7-based PC to provide Supervisory Control and Data Acquisition (SCADA). VAC AERO's control system is programmable, logic-based and comprised of proven hardware components, suitably hardened for an "industrial shop" environment optimised to cover all normal operating and alarm conditions. VAC AERO's design philosophy is to simplify control by using the program capabilities to perform as many functions as possible, thereby reducing operator dependence. Contact us for more information.
This is a cross-sectional drawing of an actual tubular joint made from 6061-aluminum, furnace brazed using 4047-aluminum brazing filler (BFM) metal. Notice how the BFM has formed a nice concave-shaped fillet on the outside of the joint but also displays a nice fillet at the far left of the joint. But there are also a lot of trapped-air voids in the middle of the joint. How then did the BFM get all the way down to the bottom of that long braze-joint? Is that even possible?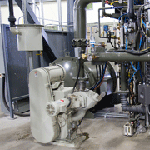 Five Main Reasons for using Vacuum

In this article, we're going to take a step away from vacuum pumps and systems and write about general applications that use vacuum in the process. There may be some applications you have heard about and some, hopefully, that may be new to you. Whenever a vacuum (a pressure lower than the surrounding atmospheric pressure) is used in a process it will generally fall into one of the Five Main Reasons for using Vacuum.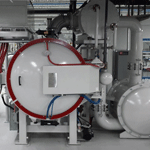 Heat Exchangers for Vacuum Furnaces – Part 1: Design & Function

We will begin our discussion on heat exchangers used in vacuum gas quenching furnace systems by examining their design and function. In Part Two we will review the similarities and differences between internal and external types as well as the advantages and limitations of each design. In vacuum processing, the load being heated in the furnace is rapidly cooled at the end of the heat cycle to impart desired physical properties in a process referred to as quenching.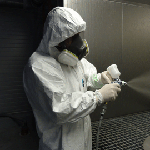 Located in Boucherville, the heart of Quebec's aerospace community, VAC AERO's Surface Engineering division offers specialty coating services to the aerospace and high-tech industries including; plasma and high velocity Oxy-fuel (HVOF) spray coatings as well as inorganic paint and pack coatings. High quality coating solutions require a commitment to ongoing investments in state-of-the-art equipment. That commitment has been central to the growth of the coatings operation since 1968. VAC AERO offers a variety of plasma, flame-coating and thermal protection applications for wear, erosion, and corrosion protection/restoration of both new and service-exposed parts and components of all sizes.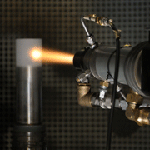 VAC AERO Quebec facility operates a fully integrated state-of-the Art High Velocity Oxygen Fuel (HVOF) system based on a new generation carbide jet system. This process is ideal for the protection and restoration of both new and service-exposed components primarily in the aerospace and power turbines industries. Services include a variety of protective coatings for gas turbine engine and airframe components, hot section thermal barrier coatings for combustion and after burner liners, and abradable seal coatings in high and low-compressor casings.