Manufacturers of Premier Vacuum Heat Treating Furnaces & Specialty Coating Services.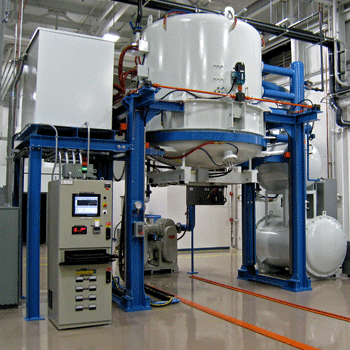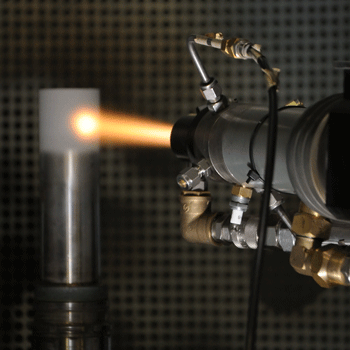 VAC AERO designs and builds vacuum furnace systems and controls with the highest quality standards for any of your specialized processing needs. From small horizontal units to large vertical models VAC AERO vacuum heat treating furnaces are ideal for a broad range of vacuum heat treatment applications of engineered materials, and specialty alloys. VAC AERO vacuum furnaces operate worldwide in diverse applications in aerospace, power generation and other high-tech industries. VAC AERO also offers specialty coating services to the aerospace and high-tech industries including; plasma and high velocity Oxy-fuel (HVOF) spray coatings as well as inorganic paint and pack coatings. In business since 1959 VAC AERO operates four plants in Ontario and Quebec, Canada.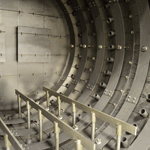 Efficiency, Durability & Ease of Maintenance are Cornerstones of our Hot Zone Designs!

VAC AERO specializes in hot zone repair or replacement for all major brands of vacuum furnaces. New designs are fully tested in our own heat treating facilities before being offered to our customers. Our standard or custom built, metal or carbon hot zones are constructed using state of the art materials and are designed to perform reliably in most demanding conditions. Our aftermarket specialists can provide you with a variety of replacement hot zones designed to meet your special vacuum heat treating applications. Contact us for more information.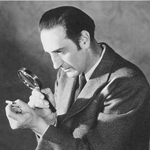 Essential Criteria for Brazing: Item 7 – Knowledgeable Inspection of Finished Brazed Assemblies.

Sherlock Holmes was a famous detective in some British spy stories written in the late 1800's by British author Sir Arthur Conan Doyle. Sherlock was a great detective primarily because he was an expert observer. When he inspected a crime scene he saw things that others often overlooked. From these keen observations, and from his extensive experience, he was able to solve problems others seemingly could not.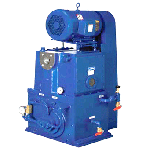 The Oil Sealed Rotary Vacuum Pump
Since oil sealed mechanical vacuum pumps started to be commercially available in the 1920s there have been many companies making this type of pump. The oil flooded rotary piston vacuum pump runs at a slow rotational speed and is a heavy duty design. It has been manufactured for about 85 years. In the early 1900s these pumps were relatively small at up to 40 cfm capacity. By the early 30s manufacturers designed larger capacity pumps to suit new applications.
During the steelmaking process, while the molten steel is still in the ladle and before it is poured, the steel must be degassed in order to: (1) reduce/eliminate dissolved gases, especially hydrogen and nitrogen; (2) reduce dissolved carbon (to improve ductility); and (3) to promote preferential oxidation of dissolved carbon (over chromium) when refining stainless steel grades. In the steel smelting process, unwanted gases are dissolved in the liquid, which could produce any number of imperfections and defects.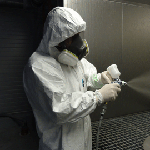 Located in Boucherville, the heart of Quebec's aerospace community, VAC AERO's Surface Engineering division offers specialty coating services to the aerospace and high-tech industries including; plasma and high velocity Oxy-fuel (HVOF) spray coatings as well as inorganic paint and pack coatings. High quality coating solutions require a commitment to ongoing investments in state-of-the-art equipment. That commitment has been central to the growth of the coatings operation since 1968. VAC AERO offers a variety of plasma, flame-coating and thermal protection applications for wear, erosion, and corrosion protection/restoration of both new and service-exposed parts and components of all sizes.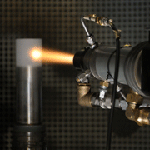 VAC AERO Quebec facility operates a fully integrated state-of-the Art High Velocity Oxygen Fuel (HVOF) system based on a new generation carbide jet system. This process is ideal for the protection and restoration of both new and service-exposed components primarily in the aerospace and power turbines industries. Services include a variety of protective coatings for gas turbine engine and airframe components, hot section thermal barrier coatings for combustion and after burner liners, and abradable seal coatings in high and low-compressor casings.