Manufacturers of Premier Vacuum Heat Treating Furnaces & Specialty Coating Services.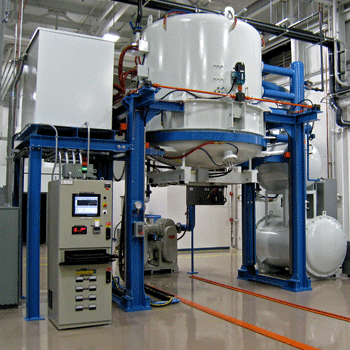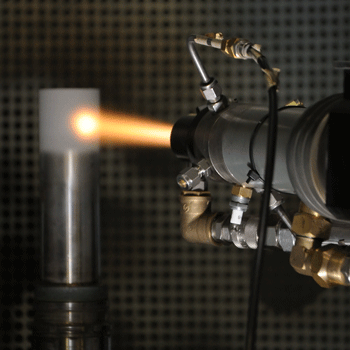 VAC AERO designs and builds vacuum furnace systems and controls with the highest quality standards for any of your specialized processing needs. From small horizontal units to large vertical models VAC AERO vacuum heat treating furnaces are ideal for a broad range of vacuum heat treatment applications of engineered materials, and specialty alloys. VAC AERO vacuum furnaces operate worldwide in diverse applications in aerospace, power generation and other high-tech industries. VAC AERO also offers specialty coating services to the aerospace and high-tech industries including; plasma and high velocity Oxy-fuel (HVOF) spray coatings as well as inorganic paint and pack coatings. In business since 1959 VAC AERO operates four plants in Ontario and Quebec, Canada.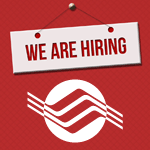 Maintenance Manager – Full-Time Position – Thermal Processing Division – Oakville, ON

Job Summary: Vac Aero's Maintenance Manager will be responsible for the completion of maintenance tasks using the highest level of quality, safety and effectiveness to ensure production requirements can be met. In addition to performing maintenance tasks, this position requires management and coordination of the activities of maintenance employees, contractor, and vendors.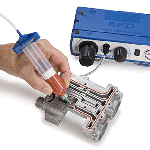 Revisiting Refrigeration of Brazing Paste. Is Refrigeration Really Necessary?

A number of years ago I wrote an article about the question of refrigerating brazing paste, something that has caused real problems for a number of people in the brazing industry, and which is still doing so today. A recent question about this topic was sent to me and indicated to me that it's time to once again discuss this topic. Many people in brazing shops today are still receiving brazing filler metal (BFM) pastes in containers (both large and small) indicating on the label that the BFM-paste must be refrigerated prior to use.
The Rotary Vane (RV) Vacuum Pump Turns 25

The Edwards "RV" (simply meaning Rotary Vane) laboratory sized oil sealed rotary vane vacuum pumps (Fig. 1) have been in the market for 25 years. They have a very unique design with no equal. This article will attempt to show the reasons for its design and introduction in 1993 and then explain the features of the vacuum pump that make it one of the best small vacuum pumps available today.
Process Applications Run in Vacuum Furnaces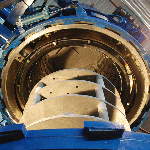 There is a constant need throughout the industry to produce the highest quality parts to the most stringent product specifications. Both long-established and new materials are being employed to meet the needs of lighter, stronger, smaller and more efficient designs, and the use of vacuum technology in manufacturing is of paramount importance in achieving these goals. We will look at custom heat treatment processes conducted in vacuum furnaces including vacuum applications in the laboratory, Research & Development department and for light industrial requirements as well as a look at the future of vacuum processing.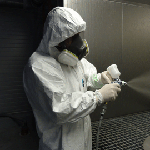 Located in Boucherville, the heart of Quebec's aerospace community, VAC AERO's Surface Engineering division offers specialty coating services to the aerospace and high-tech industries including; plasma and high velocity Oxy-fuel (HVOF) spray coatings as well as inorganic paint and pack coatings. High quality coating solutions require a commitment to ongoing investments in state-of-the-art equipment. That commitment has been central to the growth of the coatings operation since 1968. VAC AERO offers a variety of plasma, flame-coating and thermal protection applications for wear, erosion, and corrosion protection/restoration of both new and service-exposed parts and components of all sizes.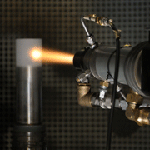 VAC AERO Quebec facility operates a fully integrated state-of-the Art High Velocity Oxygen Fuel (HVOF) system based on a new generation carbide jet system. This process is ideal for the protection and restoration of both new and service-exposed components primarily in the aerospace and power turbines industries. Services include a variety of protective coatings for gas turbine engine and airframe components, hot section thermal barrier coatings for combustion and after burner liners, and abradable seal coatings in high and low-compressor casings.