Manufacturers of Premier Vacuum Heat Treating Furnaces & Specialty Coating Services.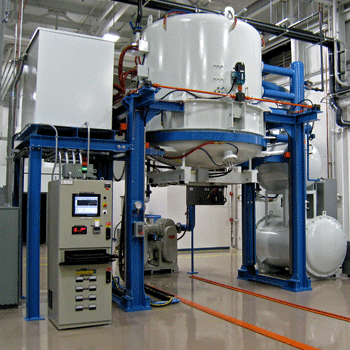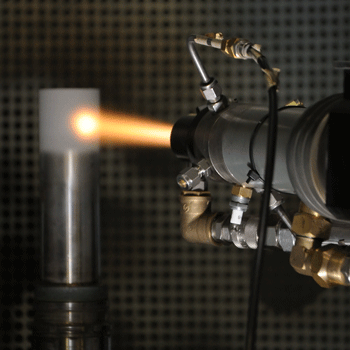 VAC AERO designs and builds vacuum furnace systems and controls with the highest quality standards for any of your specialized processing needs. From small horizontal units to large vertical models VAC AERO vacuum heat treating furnaces are ideal for a broad range of vacuum heat treatment applications of engineered materials, and specialty alloys. VAC AERO vacuum furnaces operate worldwide in diverse applications in aerospace, power generation and other high-tech industries. VAC AERO also offers specialty coating services to the aerospace and high-tech industries including; plasma and high velocity Oxy-fuel (HVOF) spray coatings as well as inorganic paint and pack coatings. In business since 1959 VAC AERO operates four plants in Ontario and Quebec, Canada.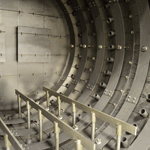 Efficiency, Durability & Ease of Maintenance are Cornerstones of our Hot Zone Designs!

VAC AERO specializes in hot zone repair or replacement for all major brands of vacuum furnaces. New designs are fully tested in our own heat treating facilities before being offered to our customers. Our standard or custom built, metal or carbon hot zones are constructed using state of the art materials and are designed to perform reliably in most demanding conditions. Our aftermarket specialists can provide you with a variety of replacement hot zones designed to meet your special vacuum heat treating applications. Contact us for more information.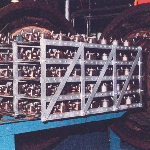 Essential Criteria for Brazing: Item 5 – Fixturing: Keeping weight to a minimum – Part B

In this month's article, we continue to look at methods you can use to keep fixturing-weight down to a minimum, especially in furnace brazing, remembering once again that fixtures (baskets, frames, etc.) represent a large mass of metal (the material most often used in fixturing) that absorbs a lot of heat and can thus significantly increase the brazing time needed to complete a braze. Make it your job to significantly reduce the amount of fixturing-weight put into your brazing furnace. In last month's article, I mentioned that someone increased the productivity of their brazing operations by over 75% when they implemented the fixturing recommendations  I made to them during the brazing-seminar they attended.
Pumps for High and Ultra-High Vacuum
Most of us are familiar with processing in the vacuum range up to around 1.33 x 10-3 Pa or slightly lower. There are also lessons to be learned from understanding the demands of ultra-high vacuum applications. Let's explore what's involved. What is an Ultra-High Vacuum? Practical high vacuum levels range down to approximately 1.33 x 10-4 Pa while ultra-high vacuum (UHV) levels are in the vacuum range characterized by pressures of about 10-7 Pa and greater.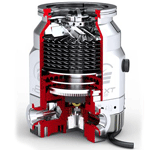 Vacuum Technology at CERN – Part 2

The basics of particle physics, the development of the particle accelerator, and the installation of the world's largest such unit at CERN were discussed in Part 1. Here, we will take a closer look at this super collider and the cutting-edge vacuum technologies required to keep it operational. Located 175 m below ground on the border of Switzerland and France, the Large Hadron Collider accelerates subatomic particles to speeds approaching the speed of light to produce head-on collisions between atoms and split them into their elemental parts, thus shedding light on the fundamental nature of matter.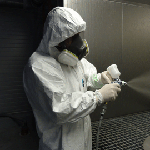 Located in Boucherville, the heart of Quebec's aerospace community, VAC AERO's Surface Engineering division offers specialty coating services to the aerospace and high-tech industries including; plasma and high velocity Oxy-fuel (HVOF) spray coatings as well as inorganic paint and pack coatings. High quality coating solutions require a commitment to ongoing investments in state-of-the-art equipment. That commitment has been central to the growth of the coatings operation since 1968. VAC AERO offers a variety of plasma, flame-coating and thermal protection applications for wear, erosion, and corrosion protection/restoration of both new and service-exposed parts and components of all sizes.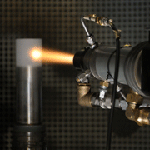 VAC AERO Quebec facility operates a fully integrated state-of-the Art High Velocity Oxygen Fuel (HVOF) system based on a new generation carbide jet system. This process is ideal for the protection and restoration of both new and service-exposed components primarily in the aerospace and power turbines industries. Services include a variety of protective coatings for gas turbine engine and airframe components, hot section thermal barrier coatings for combustion and after burner liners, and abradable seal coatings in high and low-compressor casings.