Manufacturers of Premier Vacuum Heat Treating Furnaces & Specialty Coating Services.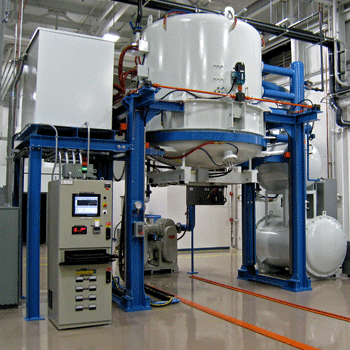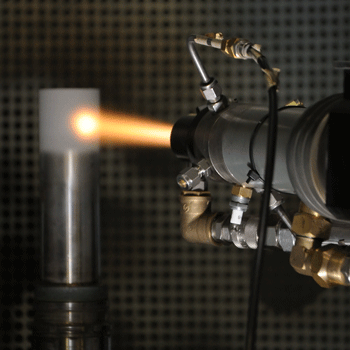 VAC AERO designs and builds vacuum furnace systems and controls with the highest quality standards for any of your specialized processing needs. From small horizontal units to large vertical models VAC AERO vacuum heat treating furnaces are ideal for a broad range of vacuum heat treatment applications of engineered materials, and specialty alloys. VAC AERO vacuum furnaces operate worldwide in diverse applications in aerospace, power generation and other high-tech industries. VAC AERO also offers specialty coating services to the aerospace and high-tech industries including; plasma and high velocity Oxy-fuel (HVOF) spray coatings as well as inorganic paint and pack coatings. In business since 1959 VAC AERO operates four plants in Ontario and Quebec, Canada.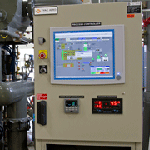 VAC AERO's Furnace Control System is Versatile and Operator-Friendly!

VAC AERO uses the Honeywell HC900 process controller integrated with the Honeywell Experion HS software running on a Windows 7-based PC to provide Supervisory Control and Data Acquisition (SCADA). VAC AERO's control system is programmable, logic-based and comprised of proven hardware components, suitably hardened for an "industrial shop" environment optimised to cover all normal operating and alarm conditions. VAC AERO's design philosophy is to simplify control by using the program capabilities to perform as many functions as possible, thereby reducing operator dependence. Contact us for more information.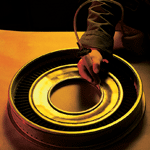 "Brazing" Definition – Clarification of the Terminology.

As we start out this new year, I think it would be good to review the definition of the word "brazing", since it is somewhat complex, and some aspects of the definition are still being misused by a number of people in the brazing industry, not only in their speech but also in their writing. So, it's time to take a fresh look at the word, especially for those who are somewhat new to brazing, and perhaps for some older persons who never really understood what that definition meant in the first place!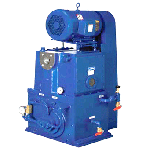 The Oil Sealed Rotary Vacuum Pump
Since oil sealed mechanical vacuum pumps started to be commercially available in the 1920s there have been many companies making this type of pump. The oil flooded rotary piston vacuum pump runs at a slow rotational speed and is a heavy duty design. It has been manufactured for about 85 years. In the early 1900s these pumps were relatively small at up to 40 cfm capacity. By the early 30s manufacturers designed larger capacity pumps to suit new applications.
Cold wall vacuum furnaces dominate the vacuum furnace industry and are available in a variety of sizes and workload configurations (Fig. 1). In comparison to hot wall furnace designs in which the process is run inside a vacuum tight retort, the cold wall design runs the process inside a sealed vacuum vessel. As such, the furnace shell must not only be suitable for vacuum service but for operation at positive pressure.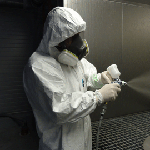 Located in Boucherville, the heart of Quebec's aerospace community, VAC AERO's Surface Engineering division offers specialty coating services to the aerospace and high-tech industries including; plasma and high velocity Oxy-fuel (HVOF) spray coatings as well as inorganic paint and pack coatings. High quality coating solutions require a commitment to ongoing investments in state-of-the-art equipment. That commitment has been central to the growth of the coatings operation since 1968. VAC AERO offers a variety of plasma, flame-coating and thermal protection applications for wear, erosion, and corrosion protection/restoration of both new and service-exposed parts and components of all sizes.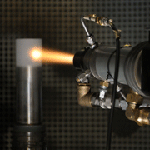 VAC AERO Quebec facility operates a fully integrated state-of-the Art High Velocity Oxygen Fuel (HVOF) system based on a new generation carbide jet system. This process is ideal for the protection and restoration of both new and service-exposed components primarily in the aerospace and power turbines industries. Services include a variety of protective coatings for gas turbine engine and airframe components, hot section thermal barrier coatings for combustion and after burner liners, and abradable seal coatings in high and low-compressor casings.