A Wide Array of Metallurgical Services to Meet Your Challenging Requirements.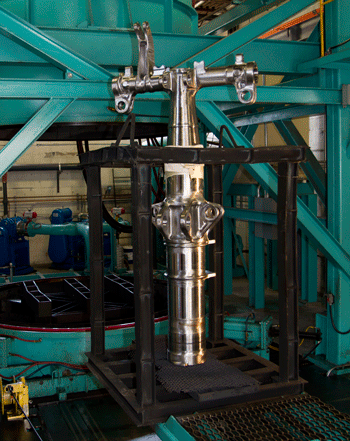 For almost half a century VAC AERO has been providing the very best in metallurgical services and solutions to clients around the world. Our dedication to continuous improvement in the development of new processes and applications continues to guide our efforts in providing the highest level of performance with every part we process. At VAC AERO we have gained an international reputation for our technical expertise and highly-skilled engineers and technologists whose aim it is to provide our customers with the very best in Heat Treating and Brazing Services.
HEAT TREATMENT
Specializing in vacuum processing, VAC AERO is one of the largest subcontract aerospace heat treaters in North America. We hold numerous heat treating, brazing, and quality system approvals from prime manufacturers.
QUALITY ASSURANCE
VAC AERO's passion for excellence and dedication to quality is reflected in the comprehensive quality systems we maintain in all of our metallurgical service facilities.
METALLURGICAL LABORATORY
VAC AERO conforms to the highest level of standards employed by the industry.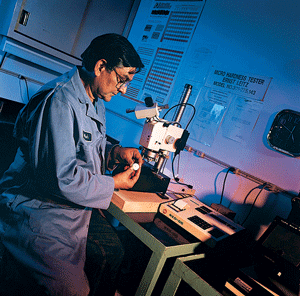 Our production facilities operate metallurgical laboratories that are fully equipped for metallographic examination, standard and micro-hardness testing, decarburization and high-temperature oxidation inspection, tensile testing and complete dimensional inspection. Our qualified metallurgists, lab technicians and inspection personnel prepare and adhere to documented procedures to ensure compliance with applicable standards strengthened through internal, external and technical audits
Heat Treating Processes Available
High-temperature vacuum brazing.
High-temperature vacuum heat treating.
Vacuum oil quenching.
High-pressure inert gas quenching.
Controlled atmosphere heat treating.
Gas nitriding.
Hydrogen annealing.
VAC AERO Certificates & Approvals
VAC AERO is accredited to NADCAP and AS9100C standards for heat treating, welding and tensile testing and holds numerous customer and quality system approvals from prime manufacturers in aerospace and other high-tech industries.