A wide array of equipment and capabilities to meet your challenging requirements and diverse processing needs.
VAC AERO specializes in vacuum heat treating and brazing of advanced materials and holds numerous customer and quality system approvals from prime manufacturers in aerospace and other high-tech industries. VAC AERO has the equipment and expertise to process a wide variety of materials including steels, superalloys, aluminum and titanium for such diverse applications as aircraft landing gear and structural parts, aero and land-based turbine engine components, nuclear components and a host of other applications.
VAC AERO has steadily grown and expanded by continually investing in leading-edge technology.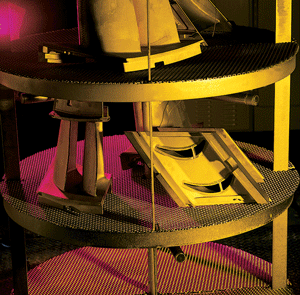 At VAC AERO we have gained an international reputation for our technical expertise, highly-skilled personnel and dedication to continuous improvement to provide our customers with the very best in heat treating services and the highest level of performance with every part we process.
VAC AERO's Heat Treating facilities are located in Ontario – Thermal Processing Division, and Quebec – Thermal Processing Division. VAC AERO has steadily grown and expanded by continually investing in leading-edge technology.
VAC AERO operates more than forty vacuum, controlled atmosphere and air-circulating furnaces capable of heat treating parts up to 70" diameter and 156" long.
 For a detailed list of furnace and other equipment please click on any of the plant links above.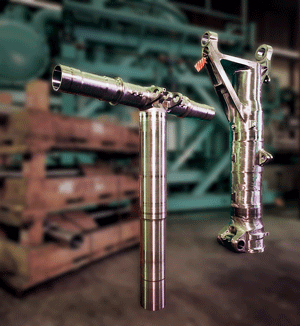 Processes Include the Following:
High Temperature Vacuum Heat Treating & Brazing
Vacuum Oil Quenching
High Pressure Inert Gas Quenching
Interrupted (Ausbay) Quenching
Controlled Atmosphere Heat Treating
Water Quenching of Aluminum & Titanium Alloys
Gas Nitriding
Hydrogen Annealing
High-Temperature Retort Atmosphere Brazing
NADCAP Accredited TIG Welding Services
METALLURGICAL SERVICE CAPABILITIES
Click here for a detailed list of our Heat Treating and Coating services.