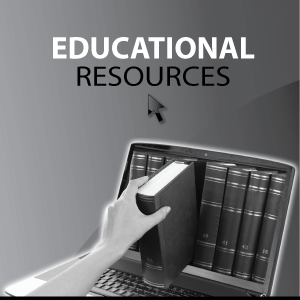 This is the first in a new series of articles to be entitled "Practical Vacuum Pump Practice with Dan Herring."
Burlington, Ontario, February 16, 2015 – VAC A new column, written by vacuum heat treating expert Dan Herring "The Heat Treat Doctor"® in collaboration with Edwards Vacuum will be published monthly and offer helpful tips and techniques on vacuum pumping systems to a worldwide audience of individuals using all types of vacuum equipment. The first article will appear in the September 15th "What's Hot!" newsletter. This VAC AERO exclusive publication launched  back in September 2007 and contains hundreds of archived articles can now be found in the "Resources" section of the VAC AERO website where anyone can sign up for the monthly newsletter.
The purpose of this column is to inform, educate and answer questions for anyone who owns and operates vacuum equipment or is thinking of doing so, focusing on commercial and captive heat treaters; engineers, metallurgists, maintenance personnel, supervisory staff, heat treat operators, quality control and quality assurance personnel, and anyone else who is interested in the subject of vacuum pumping and vacuum processing. Dan will draw upon his vast experience as well as work with leading Edwards' experts in the field of vacuum technology to provide examples of the concepts being discussed.
Keeping pace with the development of new vacuum processing technologies is the reason VAC AERO takes pride in its continued support of the metal treating community by helping to promote, collaborate and assist others in their search for solutions on important issues in the practice and application of vacuum processing. The aim of this column as well as the three others is to continue to provide our readers with important and relevant knowledge-based articles and information that they are constantly seeking.
Topics covered each month in this series will emphasize the practical and scientific aspects of vacuum pump technology and focus on the role of vacuum pumps in:
Vacuum processes and applications;
Vacuum furnace maintenance;
Vacuum technology;
Vacuum metallurgy;
Vacuum equipment design;
Industry trends.
Dan Herring, an independent consultant, has agreed to write these articles for VAC AERO in collaboration with Edwards Vacuum since all vacuum furnaces require pumps to operate. However, Dan's willingness to provide this service to readers is not an endorsement of any particular brand or service, but rather his desire to help the vacuum processing community to better understand pumping technology.
Daniel H. Herring / Tel: (630) 834-3017) /E-mail: dherring (at) heat-treat-doctor.com
Dan Herring is president of THE HERRING GROUP Inc., which specializes in consulting services (heat treatment and metallurgy) and technical services (industrial education/training and process/equipment assistance. He is also a research associate professor at the Illinois Institute of Technology/Thermal Processing Technology Center.