We study vacuum science and vacuum engineering in order to better understand the role vacuum technology plays in creating useful engineered products (Fig. 1, Table 1). Manufacturing as we know it, and research and development as we have come to depend upon it, would not exist without the creation and control of the vacuum "atmosphere".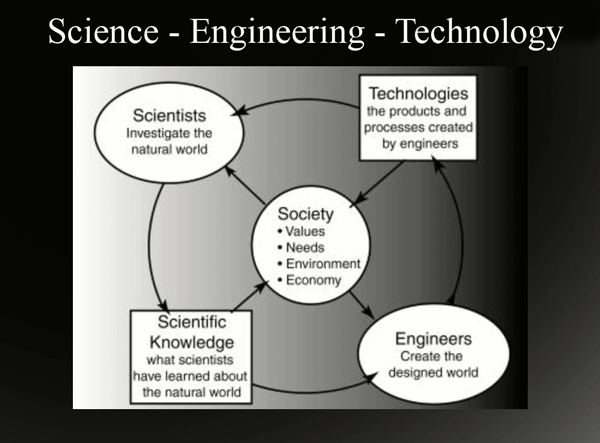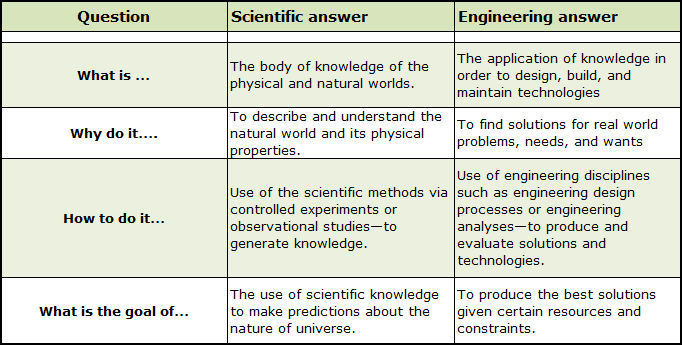 Vacuum techniques are important in both the industrial setting and for the scientific community, whether it be in heat treatment or high-energy physics. At the heart of vacuum processing for manufacturing is the modern vacuum furnace (Fig. 2).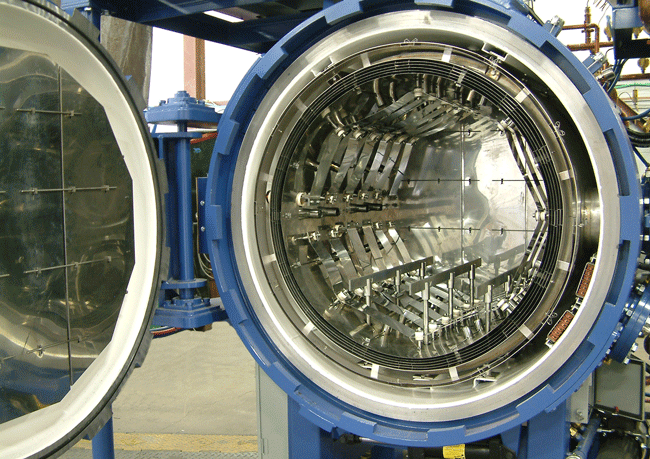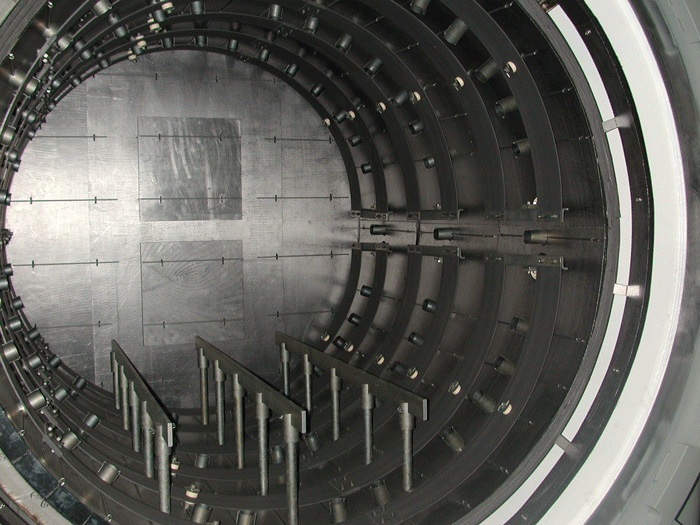 Dependence on Vacuum
Ever since the introduction of the electric light at the beginning of the 20th century, society and manufacturing have been linked to advances in vacuum science and engineering. Examples include the development of modern computers to advanced transportation systems; the very fabric of modern society depends on vacuum technology.
Early in the history of vacuum processing, it was discovered that certain methods are best performed in a vacuum environment rather than carried out in their atmosphere counterparts. Developments such as the "blooming" of lens surfaces to increase light transmission, the preparation of blood plasma for blood banks and the production of commercial aviation components from reactive metals (e.g., Ti) would not be possible without operations run in vacuum.
The advent of nuclear energy in the 1950s provided the impetus for the development of vacuum equipment on a large scale. Applications for vacuum processing were rapidly expanded to encompass new areas such as microelectronics and space simulation. Today, additive manufacturing, powder metallurgy and plasma methods rely on vacuum techniques. Indeed, manufacturing has learned that vacuum processing eliminates variability and provides greater process repeatability and product reliability.
Vacuum Science
In simplest terms, vacuum science is the foundation for modern industrial manufacturing spawning a multi-billion dollar industry (Fig. 3) while providing the platform for numerous technology innovations and advances in product design. Vacuum methods have emerged for manufacturing a host of products, which are now part of everyday life including microelectronic and optoelectronic devices, television and computer screens, photovoltaic panels and pharmaceuticals, to name a few. Producing and maintaining a vacuum environment and knowing the types of properties that will result from treating a given material is the focus of the people who work with vacuum technology. Although activities span a wide product range there is a relatively small body of basic knowledge common to all of them.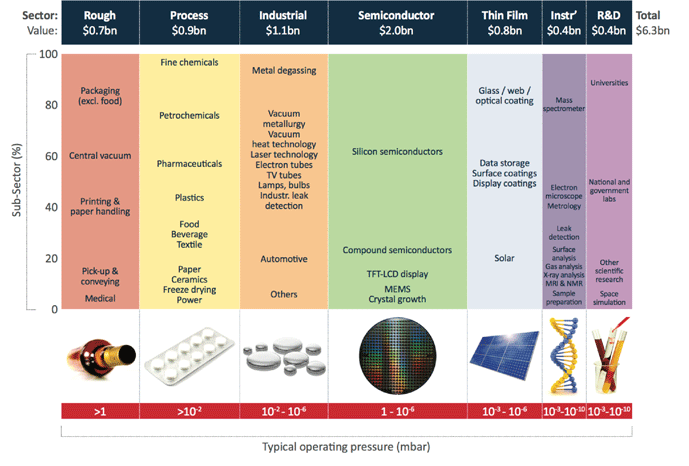 Figure 3 | Vacuum science by industry2 (courtesy of Edwards Vacuum)
Notes: 1. Source: International Statistics on Vacuum Technology (ISVT) and Edwards Vacuum
Vacuum Engineering
Vacuum engineering is that portion of vacuum technology that deals specifically with processes and equipment that utilize vacuum methods and practices to achieve superior results to alternative technologies (e.g., atmosphere processing, applied energy methods). Metallurgical processes include heat treatment, brazing (Fig. 4), bonding, coating, cleaning and testing/analysis.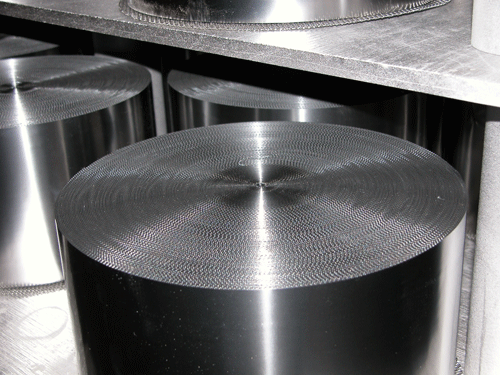 From an engineering perspective, the purpose and benefits of a new or existing design must be thoroughly reviewed focusing on the demands of the end-use application. For safety and fiscal reasons, all manufacturing methods and processes must be evaluated with functionality (i.e., fitness for purpose) in mind. From an engineering standpoint, defining the problem produces specifications as well as system requirements such as:
Material and surface requirements.
Component geometry and dimensions.
Design constraints.
Processing and productivity demands (cycle time, total time allowed.)
Vacuum science lays the foundation upon which vacuum engineers apply the science to the manufacture of industrial product. Scientific principles allow vacuum furnaces to be created while engineering produces a design capable of functioning in a production environment. The disciplines are complimentary and must work together; the scientists telling the engineers what to make and the engineers telling the scientists the constraints or problems that exist in its creation. They are indeed different, but they work very close together.
Engineering, science, and technology also influence (and are influenced by) the real world – our needs, problems, and values often determine what products need to be developed or what solutions need to be addressed, and the priorities that need to be assigned to each. Scientists investigate and help determine what problems engineers tackle.
Summary
Perhaps the best way to understand the the relationship between vacuum science and engineering is to say that they are dependent on one another. Engineers who design new products rely on knowledge of the real world developed by scientists (e.g., thermodynamics, fluid flow) while , scientists use the technologies that engineers create (e.g., microscopes, instrumentation, meters) to conduct their research.
References
Herring, Daniel H., Vacuum Heat Treatment, BNP Media, 2012.
"Science, Engineering, and Technology: Distinct but interconnected", Engineering is Elementary (www.eie.org)
Encyclopedia Britannica, "Vacuum Technology", 2016 (www.britanical.com)
"Vacuum Science…Product Solution", Publication No. C20100895l Issue B, 2014, Edwards Vacuum (www.edwardsvacuum.com)
McGraw-Hill Concise Encyclopedia of Engineering, 2002, The McGraw-Hill Companies, Inc.
"About Vacuum Technology", Technifab Products (www.technifab.com)
dos Santos, Joaquim M. F., "Vacuum Teaching for Undergraduates at the University of Coimbra", Materiali in Tehnologije 40 (2006), pp. 145 – 152.