The long-standing practice by furnace manufacturers of offering only "stand-alone" pieces of equipment is changing. Today, some manufacturers, especially those who manufacture vacuum furnaces are capable of building completely integrated systems, which can be placed directly into the manufacturing flow. Of the choices technology available, only vacuum furnaces offer a true lean, green and agile solution. Let's explore why.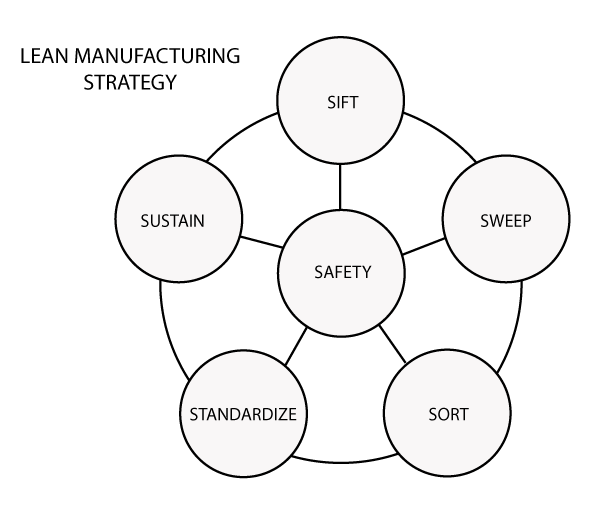 To begin, we need an understanding of what being lean, green and agile is all about.
Lean manufacturing (lean enterprise, lean production) is a production practice that considers the expenditure of resources for any goal other than the creation of value for the end customer to be wasteful, and thus a target for elimination. Working from the perspective of the customer who consumes a product or service, "value" is defined as any action or process that a customer would be willing to pay for.
Green manufacturing is a practice of achieving sustainability, which in simplest terms can be thought of producing designs that eliminate negative environmental impact completely.
Agile manufacturing is a term applied to an organization that has created the processes, tools, and training to enable it to respond quickly to customer needs and market changes while still controlling costs and quality.
Recognizing the reality of global competition there is a renewed emphasis on improving the overall efficiency of manufacturing focusing on using lean manufacturing strategies (Fig. 1).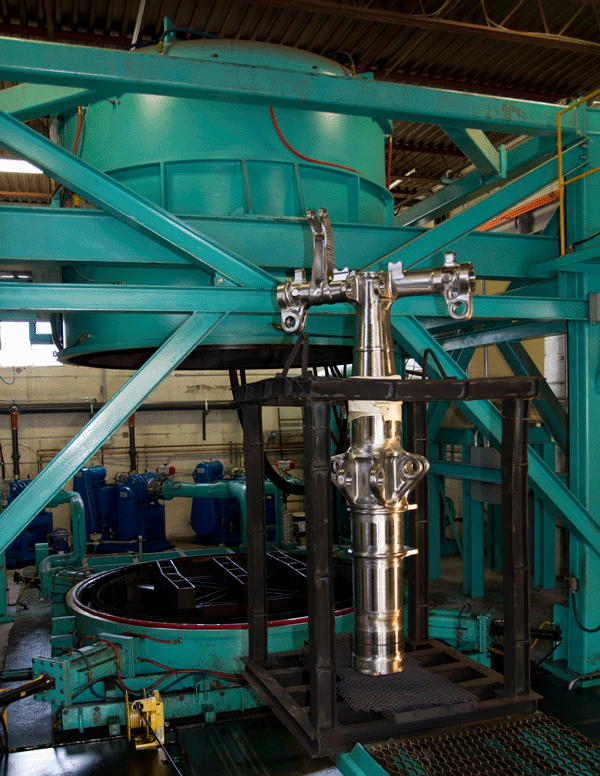 These strategies encompass an extended 5S+1 strategy. These steps are identified as:
Sift – decide which things you need to accomplish your work and remove from the workplace all items that are not needed for current production (or clerical) operations.
Sweep – decide which things you do not need to do your job and remove them from your workplace.
Sort – ensure that people can do other people's work when they are not at their own workstation
Standardize – create a standard for everything and try to use the same methodology and style throughout the manufacturing operation.
Sustain – perform the 5S + 1 methodology on an on-going basis.
and, in addition, guarantee
Safety – in everything that's done, safe practices and anticipation of controls to assure worker safety are mandatory.
However, while these principles work well and are familiar to most manufacturers they do not directly apply to a heat treat department. In order to do so, we must first recognize that heat treating is a core competency and an integral part of the success of any manufacturing strategy, and as such, we need to not only be lean, but green and agile as well. In order to do this, equipment manufacturers are adapting their products (Fig. 2) to this new "on demand" philosophy.
The 5S + 1 strategy for lean, green and agile heat treatment (Fig. 3) involves:
Strategize – optimize part and workload configurations to minimize distortion, reduce or eliminate post heat treatment manufacturing steps and achieve the best possible quality;

Synergize – organize and coordinate processes to reduce cycle times and increase throughput;
Service –perform the necessary actions to assure uninterrupted operation and maintain production throughput;
Satisfy – maintain absolute quality assurance
Support – anticipate equipment and/or process problems to avoid unscheduled downtime;
and, in addition, be sure to be able to
Synchronize – create a safe and mistake proof working environment both within the heat treatment operation and extending to the entire manufacturing operation.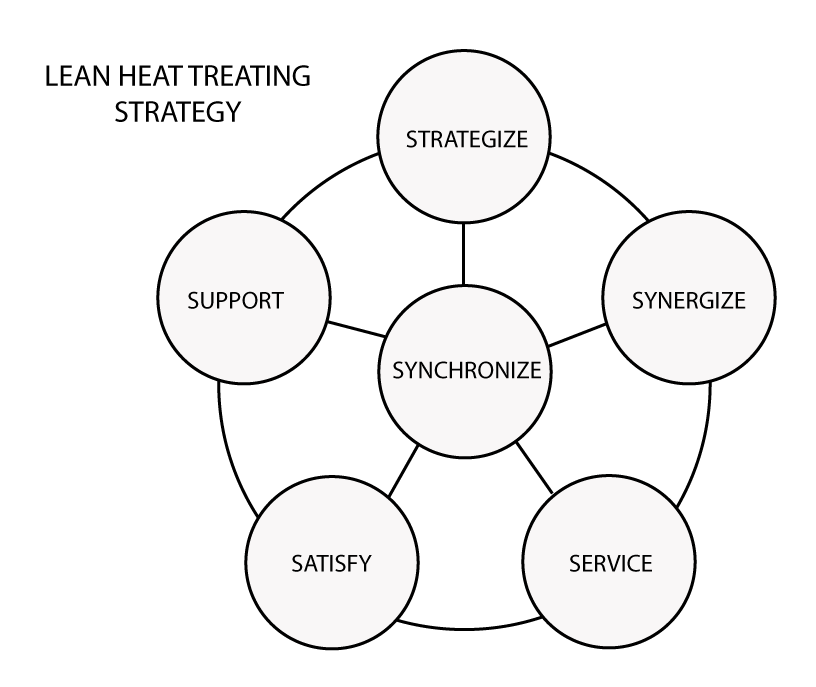 Rules for Lean, Green and Agile Heat Treatment
There are eight simple rules to achieve a lean, green and agile heat treat operation. They are:
To know, metallurgically, what it is you want to accomplish;
To be able to predict the outcome of the heat-treating operation;
To have repeatability built into the process;
To use state-of-the-art heat treating equipment and methods;
To be able to adapt to changes in manufacturing operations;
To understand and not compromise on quality control measures;
To control costs;
To use automation and equipment in a lean, green and agile manufacturing environment.
Synchronized Manufacturing for Gears
By way of example, the gear industry has been interested in Synchronized Manufacturing (Fig. 4) to improve productivity, delivery times and increase profitability through increased efficiency and reduction of secondary operations. In the gear industry components are typically produced in small or large batches after soft machining and sent to a centralized heat treatment shop (captive or commercial) for processing. Upon their return, operations such as hard machining take place. This approach is being replaced by in-line systems (Fig. 4) offering fast turnaround times and more predictable results. Both gas or oil quenching and even press quenching are possible in these units. Vacuum systems are a natural choice since they can be integrated into the manufacturing flow, offer high throughput capacity and are environmentally friendly.
Finally, in order to compete in the global economy companies must focus on the following basic principles [2], namely:
Team with customers and organize by customer/product family;
Capture/use customer, competitive, best-practice information;
Initiate continual, rapid improvement in what all customers want;
Involve workforce in change and strategic planning;
Cut to the few best components, operations, suppliers;
Cut total cycle time and distance, changeover times;
Operate close to customers' rate of use or demand;
Train everybody continually for their new roles;
Expand the variety of rewards, recognition and pay;
Reduce variation and mishaps continually;
Record and own process data at the workplace by frontline teams;
Control root causes to cut internal transactions and reporting;
Align performance metrics with universal customer wants;
Improve current capacity before new equipment and automation;
Seek simple, movable, scalable, low-cost, focused equipment;
Promote/market/sell every improvement.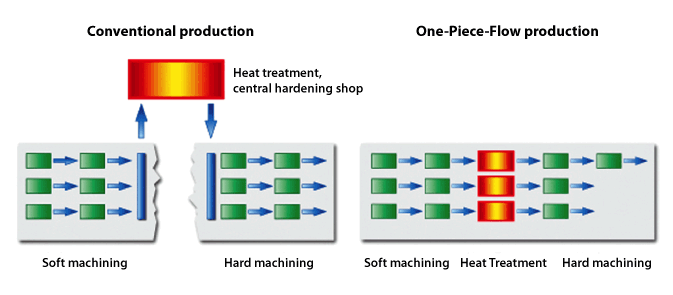 Final Thoughts…
For the heat treater, "simple, movable, scalable, low-cost and focused equipment" is only achievable by selecting a technology, namely vacuum, and a vendor partner who has embraced a lean, green and agile philosophy.
References
Heuer, Volker, Klaus Loeser, Gunter Schmitt and Karl Ritter, Integrated Heat Treating, Gear Solutions, June 2011.
Schronberg, Richard J., World Class Manufacturing: The Lessons of Simplicity Applied, The Free Press, 1986.
Schronberg, Richard J., World Class Manufacturing: The Next Decade: Building Power, Strength and Value, The Free Press, 1996.