VAC AERO provides custom furnace designs and process capabilities to suit your specific requirements.
In addition to standard vacuum heat treating and brazing furnaces, VAC AERO also manufactures custom vacuum systems for a wide variety of special processing applications. VAC AERO's skilled team of engineers works closely with the customer from concept through design, final manufacture and installation.
Some examples of custom systems designed and built by VAC AERO include:
Top loading vacuum tube annealing furnace for nuclear industry applications:
VAC AERO understands the demanding requirements of processing materials for service in the nuclear power generation industry.  VAC AERO manufactures furnaces specifically tailored for these applications were cleanliness, material handling, complex temperature control and tight uniformity are critical to the operation's success.
High vacuum, All metal hot zone, 1950ºF top temperature, 30" dia. x 276" long work zone.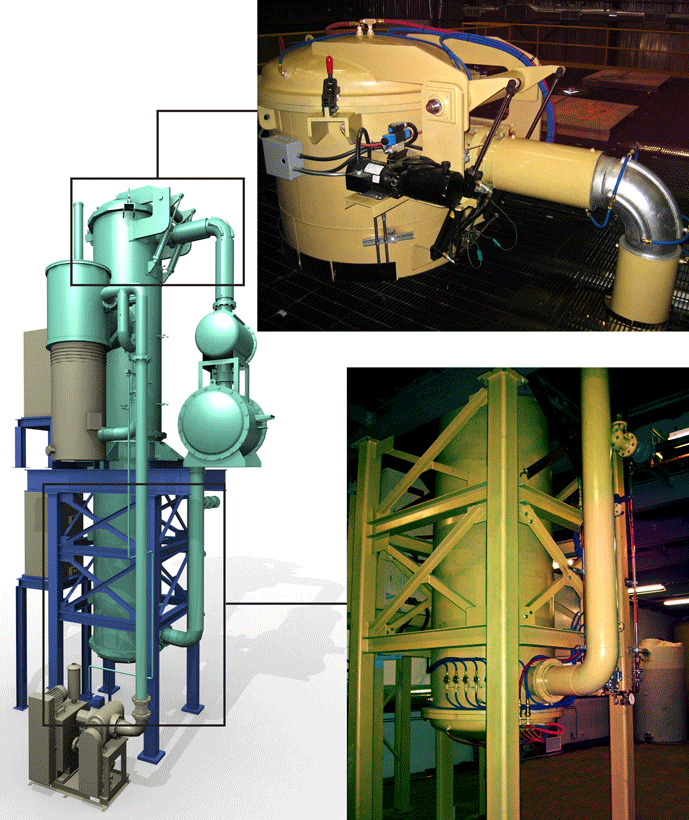 Large Vacuum Furnaces:
From pit-style tube annealing furnaces to seven meter long horizontal furnaces, VAC AERO has the experience to design and manufacture furnaces for any large processing application. Special work-handling equipment can also be incorporated into these systems.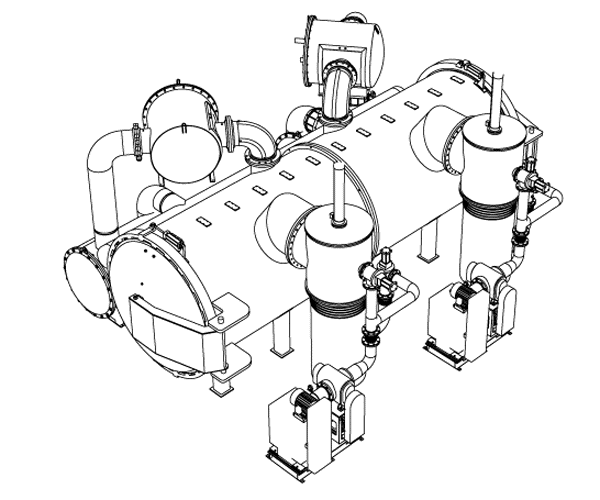 Rotisserie Furnaces:
Vacuum brazing of large cylindrical structures can be enhanced by rotating the structure during processing. VAC AERO manufactures custom vacuum furnaces equipped with speed-controlled rotisserie devices for brazing in high vacuum, high temperature applications.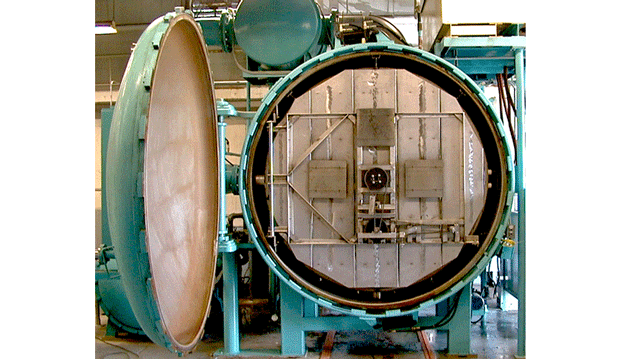 Special Process Vacuum Chambers:
VAC AERO can also design and manufacture vacuum chambers for non-heat treating applications. These chambers are integrated with special processing equipment such as electron beam welding, vacuum plasma spray and other vacuum coating applications.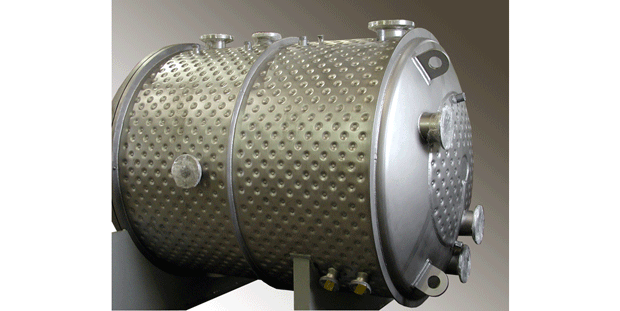 Vacuum Hot Press:
A typical system usually consists of a vacuum chamber housing a hydraulically-powered ram. A rotating carousel is available to allow processing of multiple workpieces in every cycle. In molding applications, the ram often contains the primary heating source but traditional resistance heating elements can also be included for pre-heating the workpieces.