Just as vacuum pumps can be considered the heart of the vacuum furnace, so too can the oil be thought of as its circulatory system. The selection and properties of the oil are critical to proper furnace operation. Pump oil serves different purposes in different types of pumps, and even has different functions within the same pump. In addition to lubrication, it helps provide the seal on rotary vane and other wet pumps, and serves as the media to propel the pumped gas via kinetic action in diffusion pumps.
Oil Formulations
Different pump oil formulations are specifically designed for different pump applications and careful consideration must be given to the oil selection. Typical motor oil, for example, is not sufficiently refined for use in a vacuum pump,
has insufficient resistance to chemical attack, and contains additives that may be detrimental to the process being performed in the vacuum furnace. In addition, the viscosity must be considered. Lower viscosity oils are used for lower operating temperatures, and for smaller pumps, and medium viscosity oils are used for medium to large pumps. Temperature resistance is also critical, as many pumps operate at high temperatures, and the oil must be rated for these temperatures. Many of the oils used in vacuum pumps are not traditional oils at all, but made of silicone or other non-hydrocarbon fluids.
Vapor Pressure
In all vacuum pumps, the oil vapor pressure is important because the oil is exposed to the gas being pumped from the chamber. If the oil vapor pressure is too high, it will vaporize when exposed to vacuum, and the vapor can contaminate the vacuum chamber (referred to as backstreaming). For this reason, the vapor pressure is one of the factors dictating the ultimate vacuum the pump can achieve.
Rotary Pump Oil
The rotary vane pump utilizes an eccentrically mounted rotor that contains two or more vanes which propel the pumped gas through the pump as the rotor turns (Fig. 1). The vanes seal against the pump housing (stator) while rotating, relying on a thin film of pump oil to help provide the seal.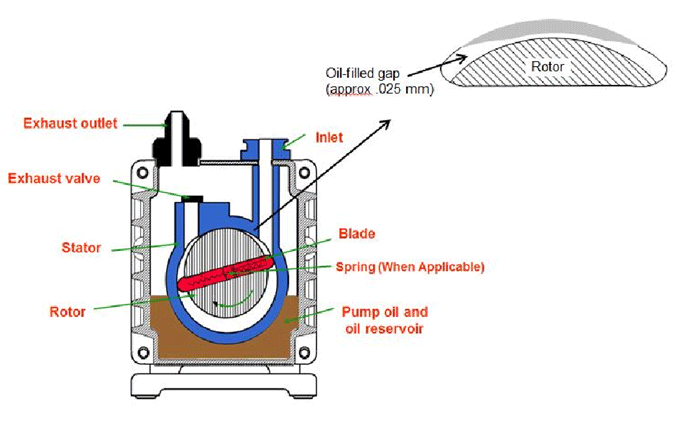 Figure 1 | Internal view of a rotary vane pump (courtesy of Edwards Ltd)
The oil used in a rotary vane pump not only provides lubrication of the pump rotor bearings. It must also (a) provide a seal between the vanes and the rotor (the "Duo seal"), (b) generate the seal between the tips of the vanes and the stator (Fig. 2), (c) provide cooling of the stator by transferring heat to the outer casing, and (d) offer corrosion protection of the metal parts from the gas being pumped.
Oils designed specifically for rotary pumps are distilled mineral oils to which hydrogen atoms have been attached to any loose molecules in the chain. This process, referred to as hydro-treating, provides a strong, stable formulation 
with a low vapor pressure. For applications where the vacuum pump may be exposed to reactive or corrosive gases carried in the pumped gas, specially engineered oil is used which has been further processed to remove impurities. Where a high concentration of oxygen or other chemically reactive gases are present, highly inert, man-made lubricants are recommended. These perflouropolyether (PFPE) fluids have good temperature resistance but must not be exposed to temperatures above 280° C, at which point they release toxic vapors. PFPE fluids are available under the trades names Fomblin (Solvay Solexis) and Krytox (Dupont). If the incorrect oil is used in a chemically aggressive environment, it will break down and leave a tar-like residue which will block the internal passageways and cause pump overheating and failure resulting from insufficient lubrication.
Diffusion Pump Oil
Diffusion pumps operate by boiling the pump oil into a dense vapor, and forcing it through multiple angled jet nozzles that capture the pumped gas and carry it to the pump outlet through kinetic action (Fig. 2). To serve this purpose,
the oil must be designed with specific properties.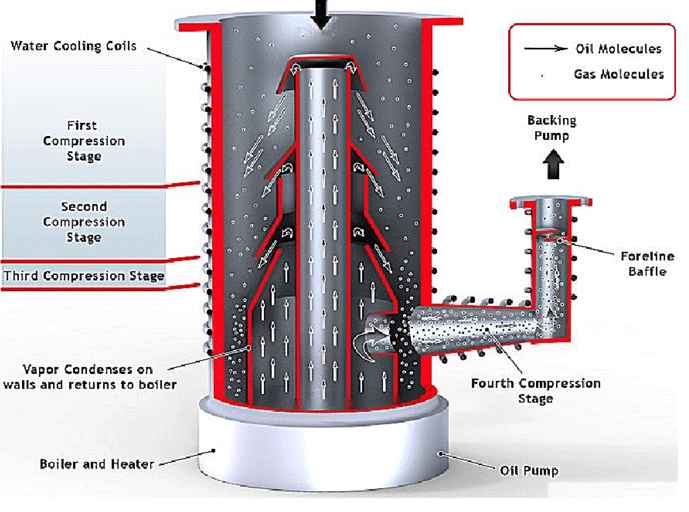 Figure 2 | Internals of a rotary vane pump with the end cover removed (courtesy of Edwards Ltd)

Diffusion pump oils are silicones, hydrocarbons, esters, perfluorals, or polyphenyl ethers (Table 1). The primary properties of these oils are high molecular weight, low vapor pressure and low chemical reactivity. Since the temperature of the boiler that generates the oil vapor ranges from approximately 190° C to 280 °C (374° F to 536° F), the oil must have a boiling temperature lower than this. Oils having lower molecular weights tend to boil at the lower end of this range.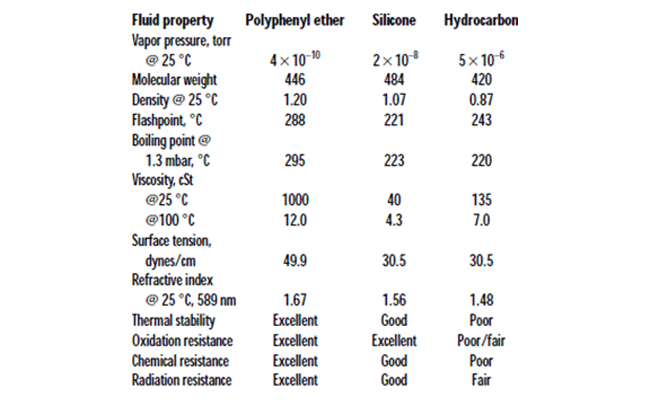 Table 1 | Typical properties of certain fluids used in diffusion pumps for ultra-high vacuum applications (below 10
-8
 Torr)
3
The oil must be changed at proper intervals, otherwise it can breakdown over time and contaminate the pump. Contamination can also occur if the oil is not rated for the operating temperature, in which case oxidation or thermal breakdown can occur. Other selection criteria are for the pump fluid include low vapor pressure at room temperature, low toxicity, and reasonable cost. To prevent overheating and thermal breakdown of the oil and resulting pump contamination, an interlock may be incorporated into the vacuum chamber to automatically shut the pump down if the temperature exceeds a certain value. Oils with low boiling points also tend to have lower thermal breakdown temperatures. It is important to properly select the oil considering expected temperature and other operating parameters.
Traps to Reduce Backstreaming
In order to reduce backstreaming, one or more oil traps, baffles, or cold traps are typically located between the pump and the furnace. A baffle is made of high conductivity metal and is in tight contact with the pump walls, to promote good heat transfer away from the pumped gas. In higher capacity pumps the baffle is water cooled. Baffles reduce the pumping speed somewhat but can reduce backstreaming by about 90 to 95%. In diffusion pump applications where oil contamination of the chamber must be minimized, liquid nitrogen cooled cold traps are used.
References
1. Herring, Daniel H., Vacuum Heat Treatment, Volume I, BNP Media, 2012.
2. Herring, Daniel H., Vacuum Heat Treatment, Volume II, BNP Media, 2016.
3. Joaquim, Manuel E. and Bill Foley "Inside a Vacuum Diffusion Pump", white paper, Santovac Fluids Inc. and Varian, Inc., Vacuum Technologies.
---
Daniel H. Herring / Tel: (630) 834-3017) /E-mail: [email protected]
Dan Herring is president of THE HERRING GROUP Inc., which specializes in consulting services (heat treatment and metallurgy) and technical services (industrial education/training and process/equipment assistance. He is also a research associate professor at the Illinois Institute of Technology/Thermal Processing Technology Center.