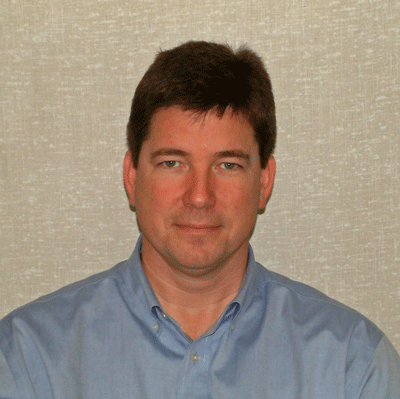 Scott Rush
President, VAC AERO International
Message from The President
We have had another successful year at VAC AERO and look forward to sustained growth in the New Year. We have enjoyed strong results in our Heat treating, Coatings and Furnace Manufacturing operations due in large part to the strength of the Aerospace market which is forecast to remain strong for several years thanks to the need to supply new aircraft to both domestic and developing markets.
Developing economies continue to dominate world markets with large volumes of manufacturing work moving off-shore. To position ourselves for future success in the global market, VAC AERO has undertaken business ventures in both Poland and India. VAC AERO Kalisz, located in Poland has been providing heat treating and coating services to the Eastern European aerospace market. In addition to these special processes, our joint venture Hightemp VAC AERO located in Bangalore, India supplies furnace equipment to the Southeast Asian market. We expect strong growth in those regions and are planning future expansion.
The demand for vacuum furnace equipment remains strong in both foreign and domestic markets and is forecast to remain active. VAC AERO is currently building furnaces for delivery in the US, Korea, India and Canada. In an increasingly competitive manufacturing environment VAC AERO have been able to differentiate itself by offering unique engineering solutions to stringent vacuum furnace requirements. Additionally, our experience operating AS9100 and NADCAP approved commercial heat treating facilities allows our engineers to tailor furnace designs to meet real-life production challenges and specifications. This translates into added value for our furnace customers by way of increased durability, efficiency, reliability and uptime.
While striving for continued growth and success in a constantly changing global marketplace, we sincerely value how relationships are helping us to achieve our goals. I would like to take this opportunity to thank you for being part of our success and I wish you and your family the best for this Holiday Season and New Year.
Yours Truly,
Scott Rush
What's Hot! Newsletter
After a successful launch this past September, our Newsletter is now read by almost 7,000 captive and commercial metal treaters and metallurgists worldwide every month. Look for future issues in the coming year as we aim to stay in touch and keep you up-to-date with relevant news and updates, technical information and more.
Newsletter Objective
Given our past and present role as a leader in heat treating and special processing, keeping pace with the development of new technologies has always been one of VAC AERO's main concerns. The aim of our Newsletter is to facilitate discussion among our customers, technical and educational communities and suppliers on a variety of metallurgical issues, processes, technologies and equipment.
Newsletter Mission Statement
To promote, collaborate with and help industry peers in their search for solutions on important issues in the practice and application of heat treating, metallurgy & surface engineering. To enhance ongoing innovation capability of furnace engineering and component design and to recognize early achievement in our field by encouraging promising younger individuals working in educational research.
About VAC AERO International Inc.
Leading Vacuum Furnace Manufacturer to Aerospace & High-Tech Industries Worldwide.
VAC AERO designs and builds standard or custom turnkey gas quench vacuum furnace systems for aerospace, nuclear, medical implants, tool & die and other high-tech industries. Decades of commercial heat treating experience has provided VAC AERO with a keen understanding of the design and performance of vacuum furnaces to meet end-users' stringent requirements for durability, reliability, productivity and efficiency.
A pioneer in vacuum heat treating since 1959, VAC AERO is also one of the world's largest subcontractor for processing landing gear components for global aerospace prime contractors. Other metallurgical services include specialized applications in vacuum heat treating, brazing and oil quenching, plasma and HVOF spray coatings, inorganic paint and pack coatings as well as grinding.
VAC AERO operates production facilities in Canada, Poland and India and has world-wide sales representation. VAC AERO is accredited to NADCAP and AS9100B standards for heat treating, welding and tensile testing and holds numerous customer approvals from major aerospace prime contractors.