Details

Written by Administrator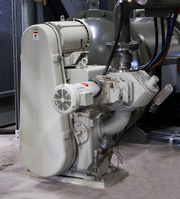 We continue our discussion on the many factors that must go into the decision making process during the acquisition phase of a vacuum furnace. Part One focused on how one goes about choosing the right furnace for the job and talked about the various choices for hot zones (e.g. insulation, heating elements, etc.).
We now continue this discussion by looking at other common vacuum furnace features and options. Recall that the four common elements of any vacuum furnace are; Hot zone (c.f. Part One), Heating elements (c.f. Part One), Pumps and Controls. Once decisions have been made in these areas, other ancillary items (e.g. partial pressure control, loaders, etc.) must also be considered and will be talked about here as well. By Dan Herring
Details

Written by Administrator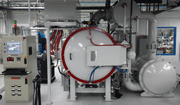 Acquisition of a vacuum furnace represents a major capital equipment investment and one that creates a long-term relationship with your supplier partner. Thus the choice of what to buy and who to purchase it from requires careful planning and considerable up-front research.

You need to know when and how to apply vacuum technology, if it will be the most cost effective solution for what you need to do, what questions to ask and what information to provide. The process begins by understanding your specific needs and asking all the right questions. Is it more prudent to upgrade an older piece of equipment, purchase new or purchase used? Is it better to have one large furnace or two smaller ones? Is a batch solution best or is a continuous approach better? By Dan Herring